Description
SVBONY SV223 2inch 90-degree diagonal comes with a thick, precision, optical flat mirror with an enhanced 99% reflective dielectric coating. Dielectric 1/10 lambda levels substrate with 109.1mm optical length(118.6mm with 2"-1.25" adapter ). Clicklock clamp for ultrafast clamping action. High precision 11.5mm thick mirror substrate flat for optimal image stability. Internal safety stop prevents barrels from hitting the mirror. Stainless Steel compression rings (both on diagonal and adapter) to prevent barrels from marring. High-quality machining out of the aluminum, internal antireflection baffling for highest contrast, provides higher contrast and resolution during critical planetary, lunar and binary star observations
SV223 2 inch diagonal mirror redirect the light path inside a telescope, so that an easier viewing position is possible.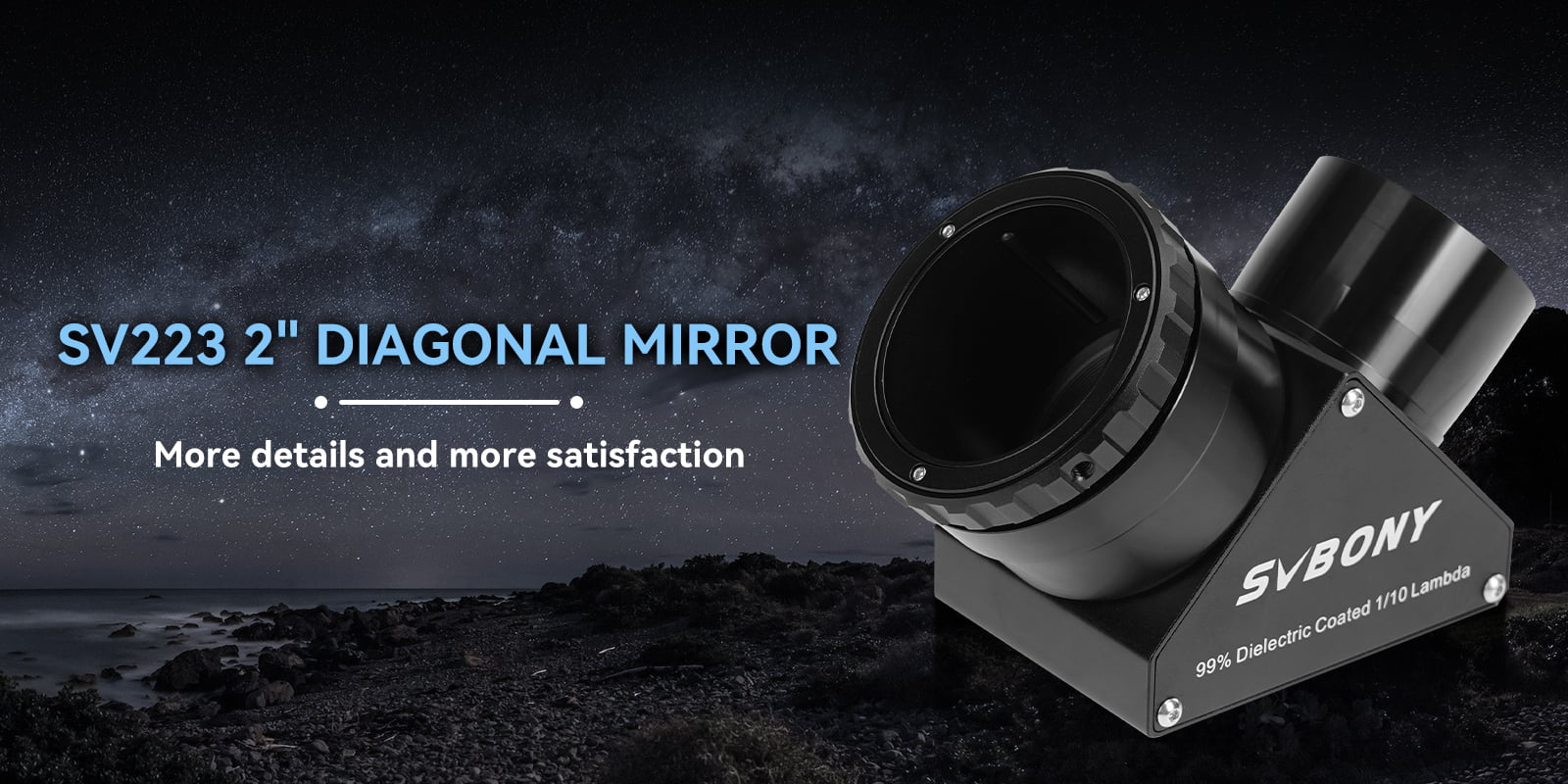 Clicklock Locking Mechanism
SV223 diagonal mirror has a Clicklock locking mechanism; just turn the clicklock to securely fix the accessory. The eyepiece can be locked firmly without shaking, the observed image is better, and the experience is better.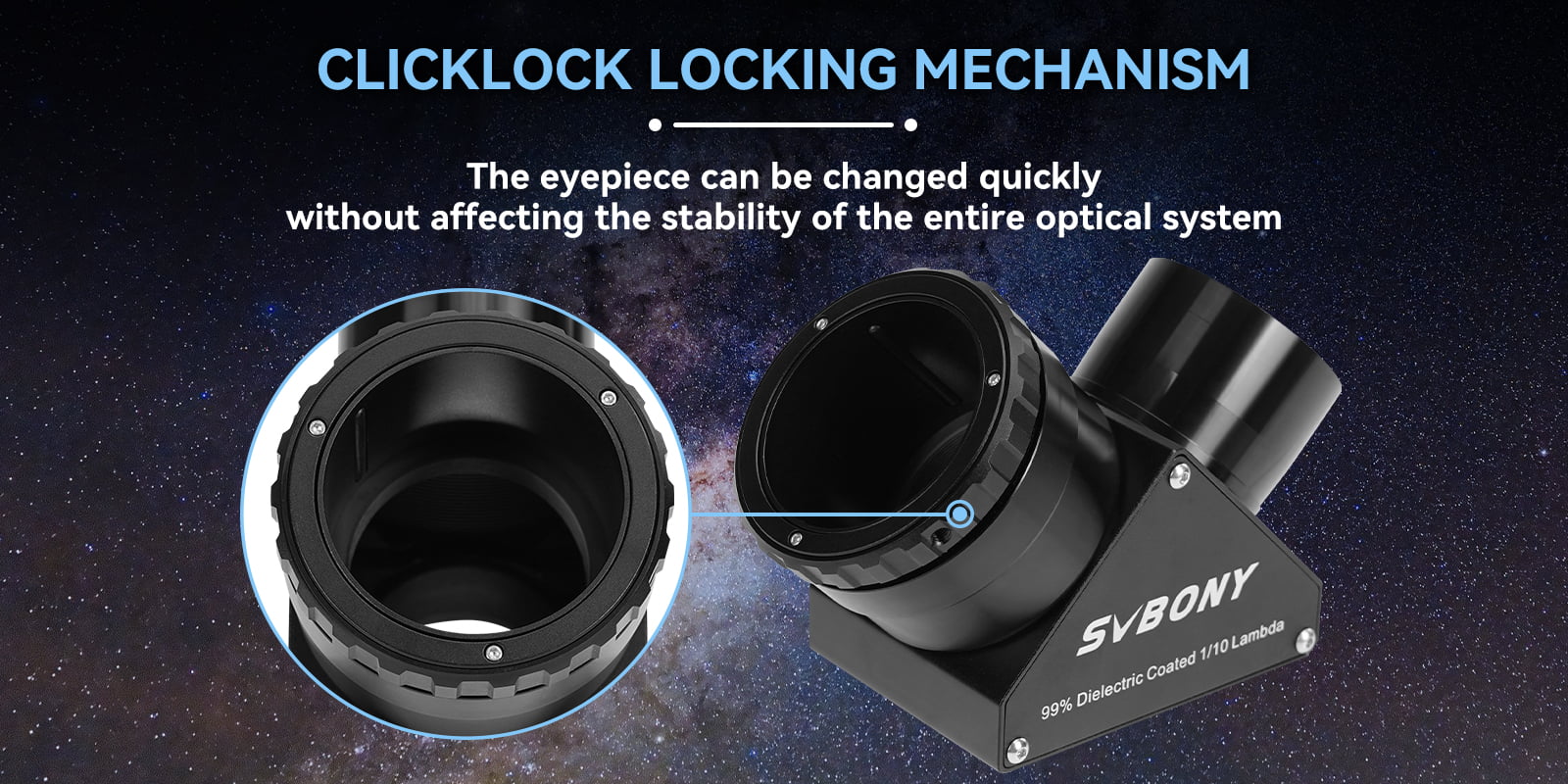 High Reflectivity Glass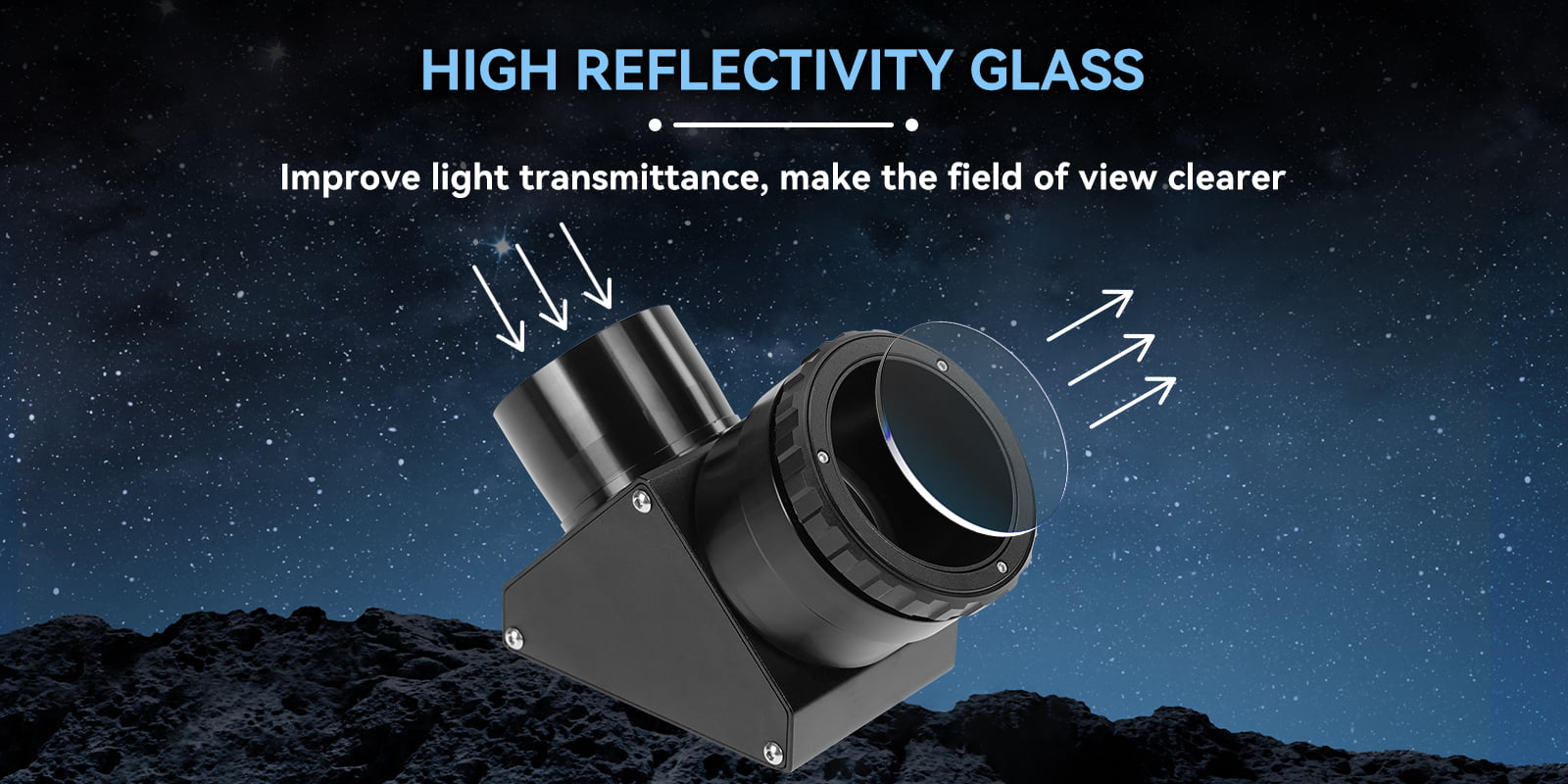 Carbon Fiber Cover
SV223 zenith mirror is composed of carbon fiber elements and anodized aluminum; chic; light and stable; with a carbon fiber appearance to bring a visual experience to the exterior and interior.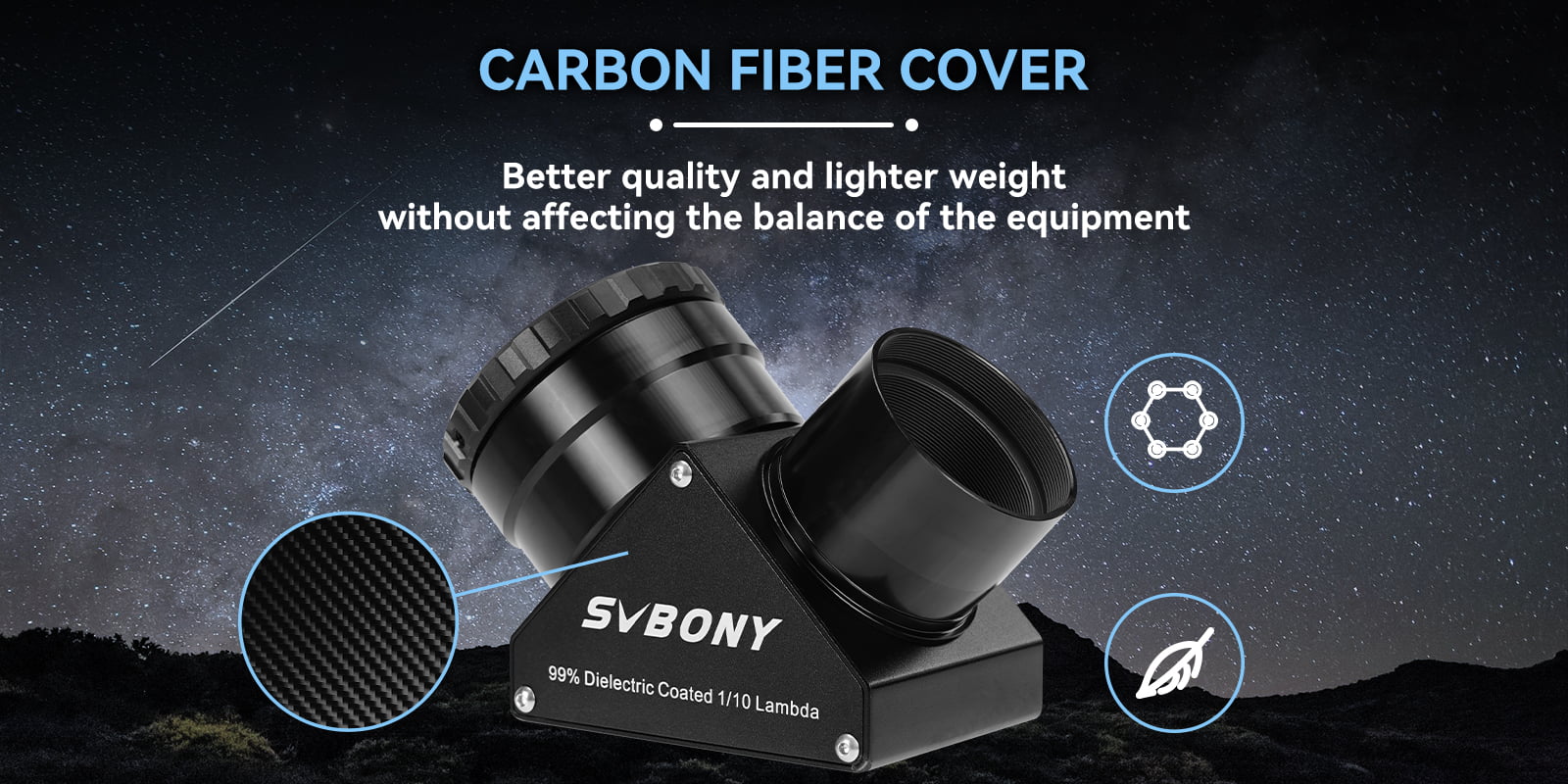 Brass Compression Ring
SVBONY SV223 diagonal 2 inch has a brass pressing ring; and the accessories are fixed in place by the brass compression ring; which firmly holds the accessories and protects the accessories from being worn by the screws.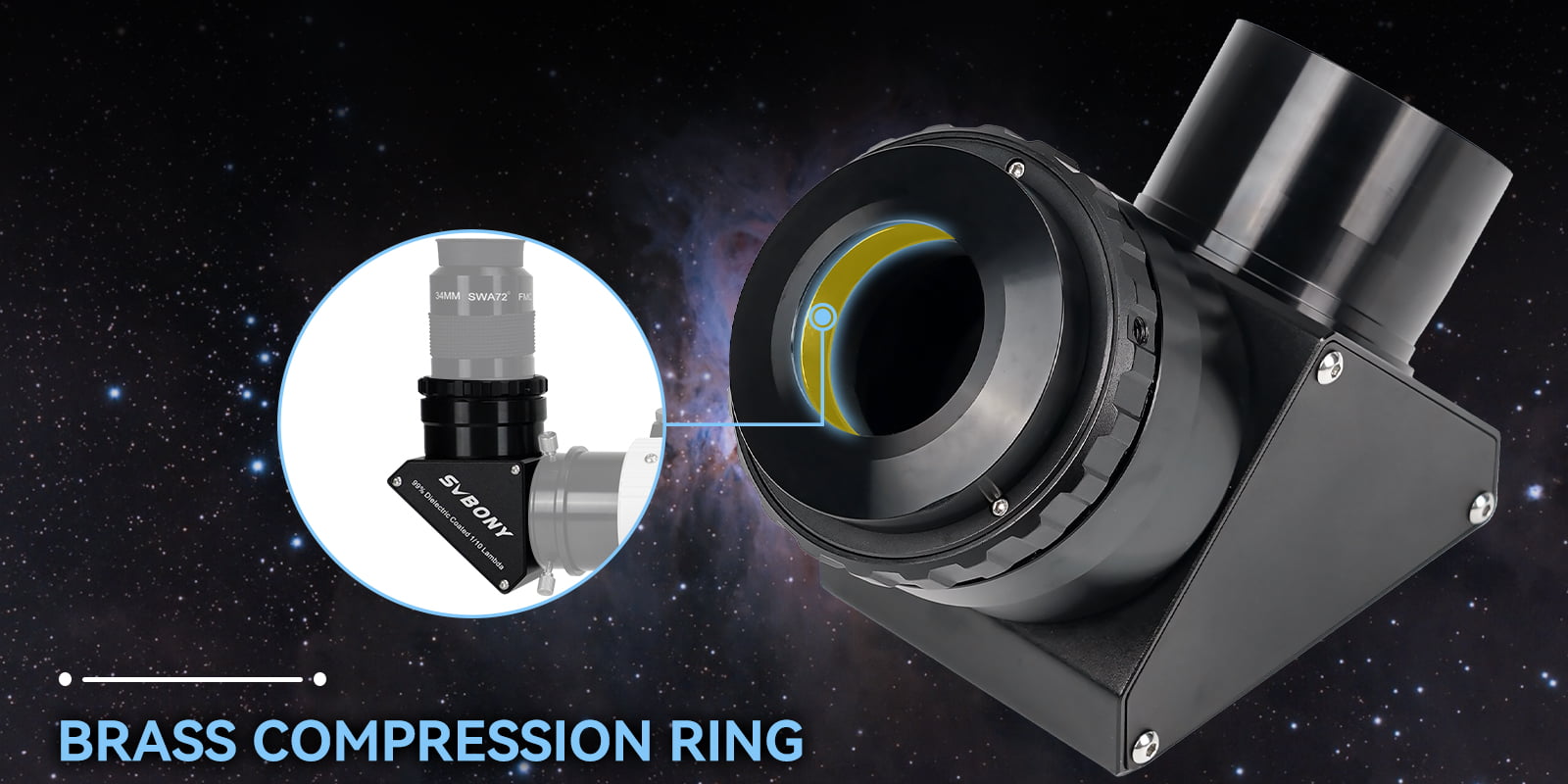 90° Angle
SV223 diagonal mirror 2 inch has a 90 degrees refraction angle; providing a better observation experience when visually observing.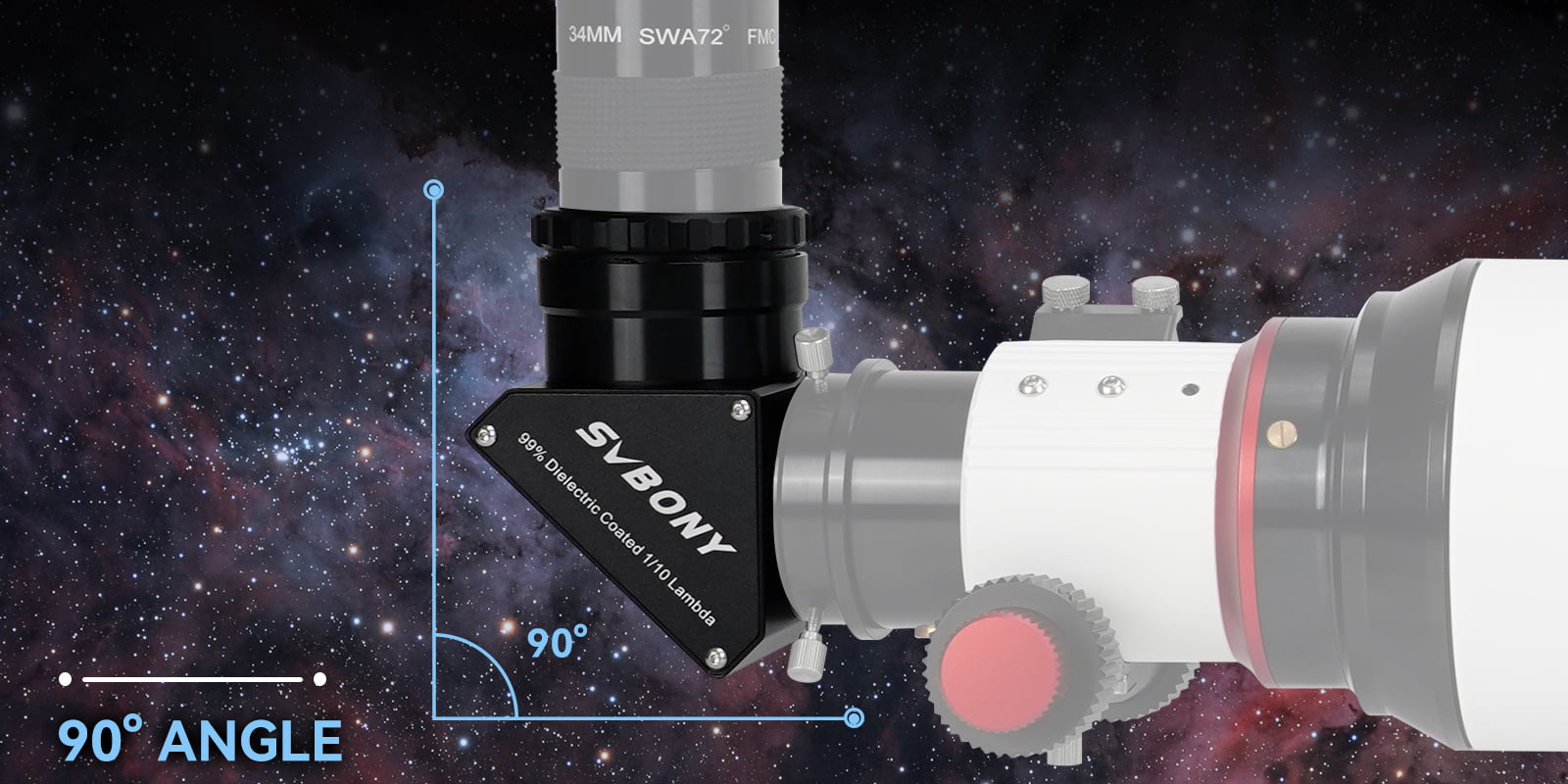 Before & After Use
SV223 diagonal mirror 90-degree can realize upright image; and provide mirror image with up; down; left; and right reversal imaging.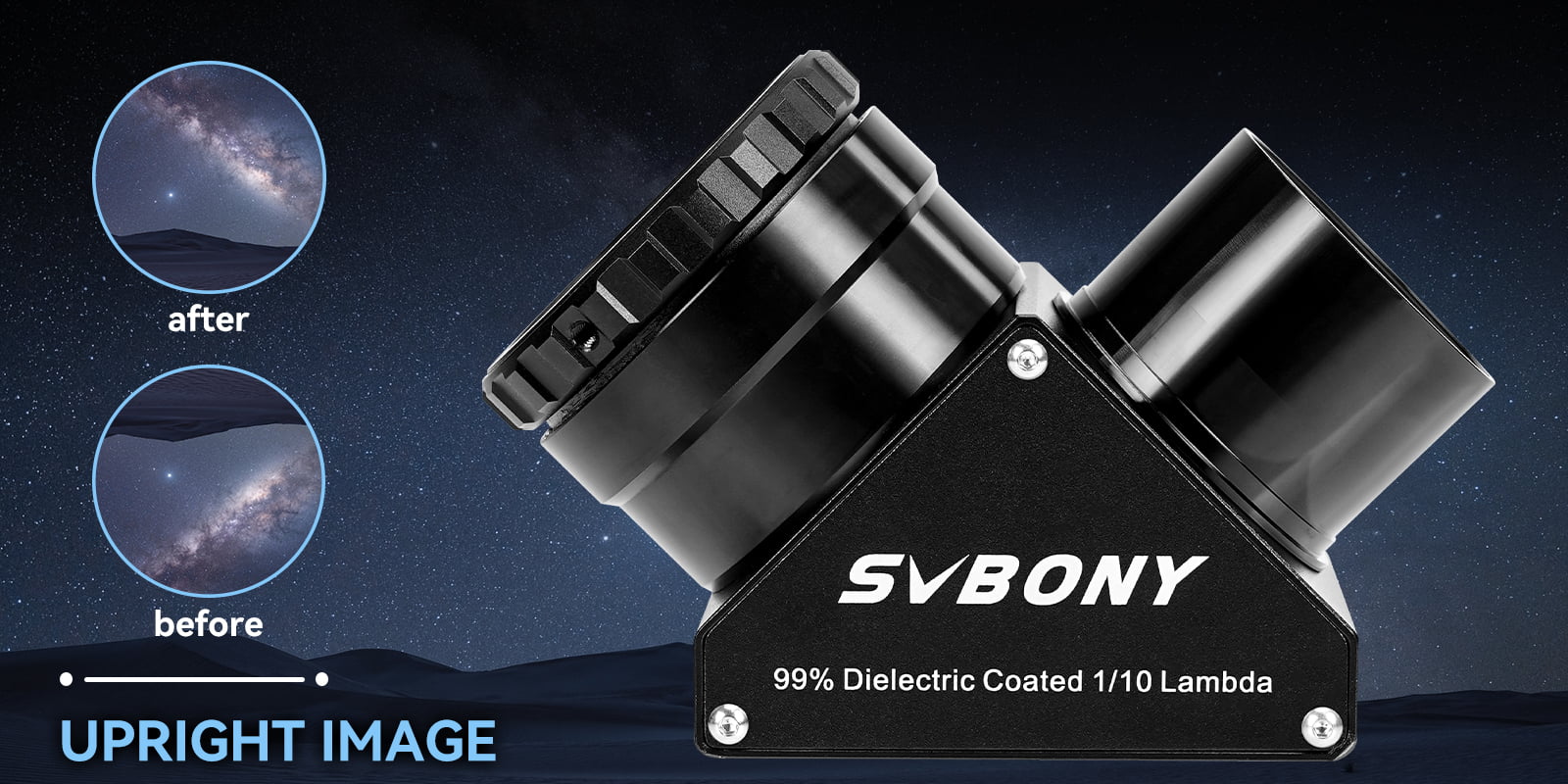 2" Diagonal Mirror
SV223 2 inch diagonal mirror provides higher contrast and resolution during critical planetary, lunar and binary star observations. Also, the packages include a 2 inch to 1.25 inch Adapter, which is convenient for fitting accessories of different calibers.