Svbony Black Dovetail Telescope Mounting Plates
3 In Stock - Ships Today if Ordered by 2pm EDT! (Mon - Fri)
Metal alloy precision manufacturing and fully oxidized. After anodization treatment an electrical insulating coating will be formed on the surface to maintain the smoothness of the metal.
It is easy to attach and detach instruments without using tools
These dovetail mounting plate can be used to mount your telescopes or spotting scopes to tripod head with dovetail clamp. They provides a platform for coupling telescope optical tubes to equatorial mounting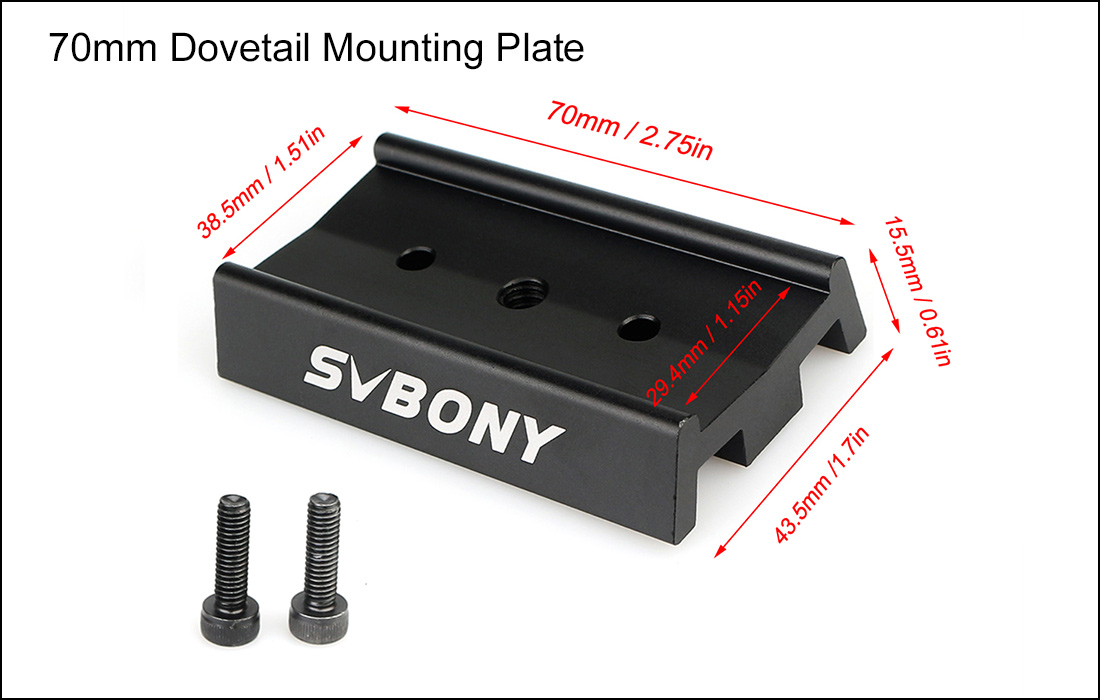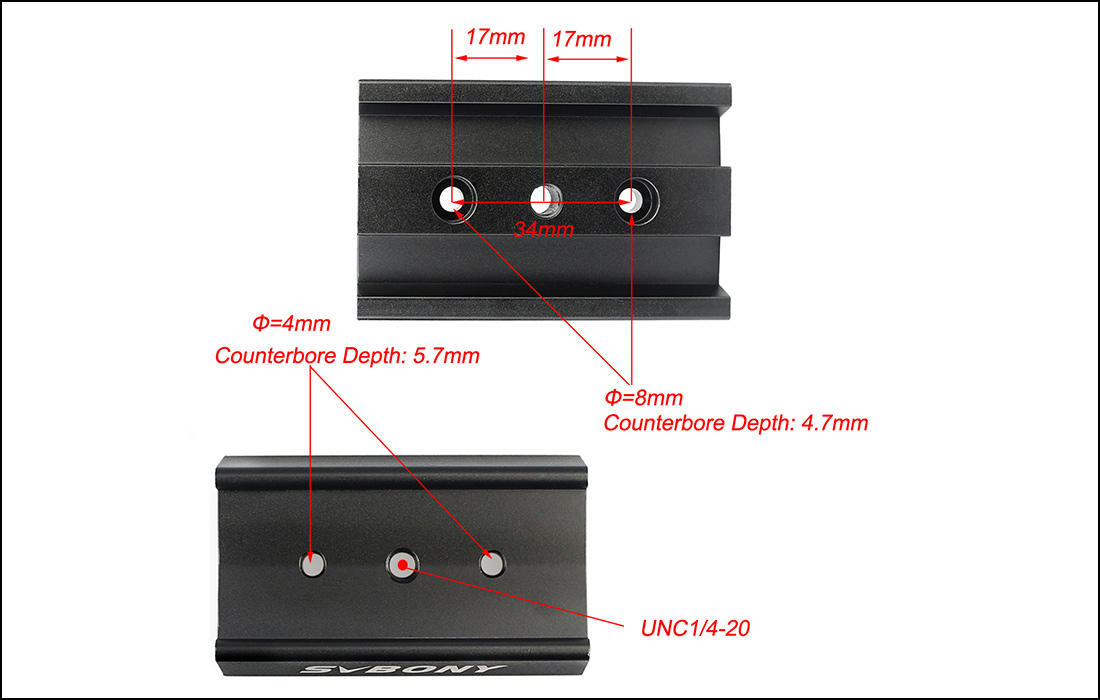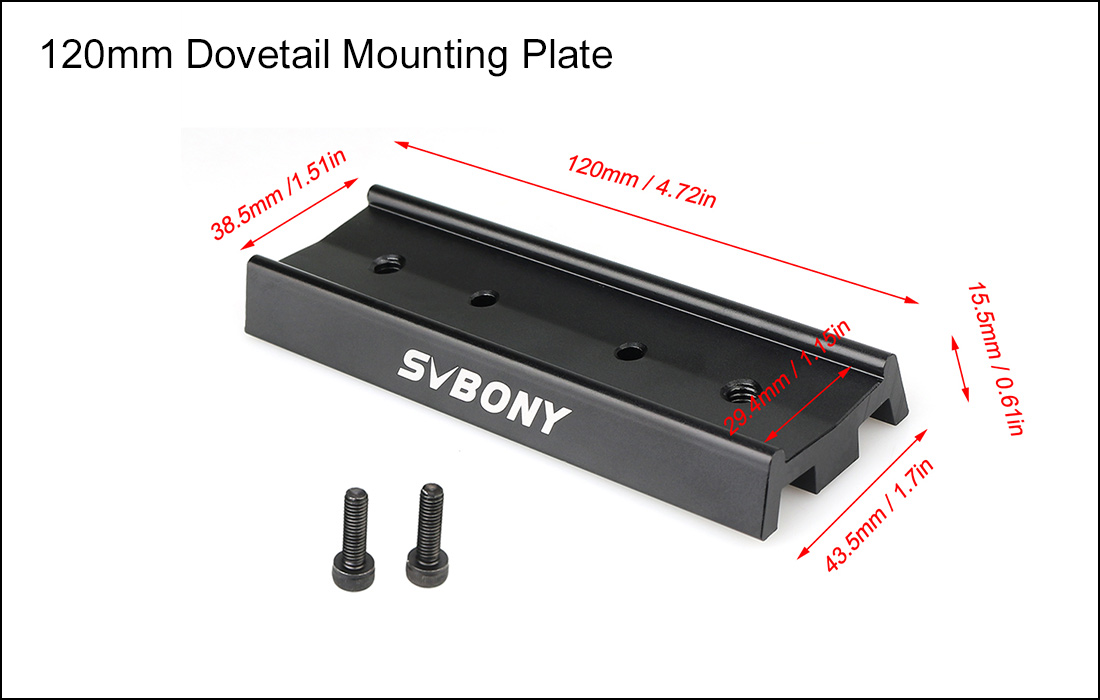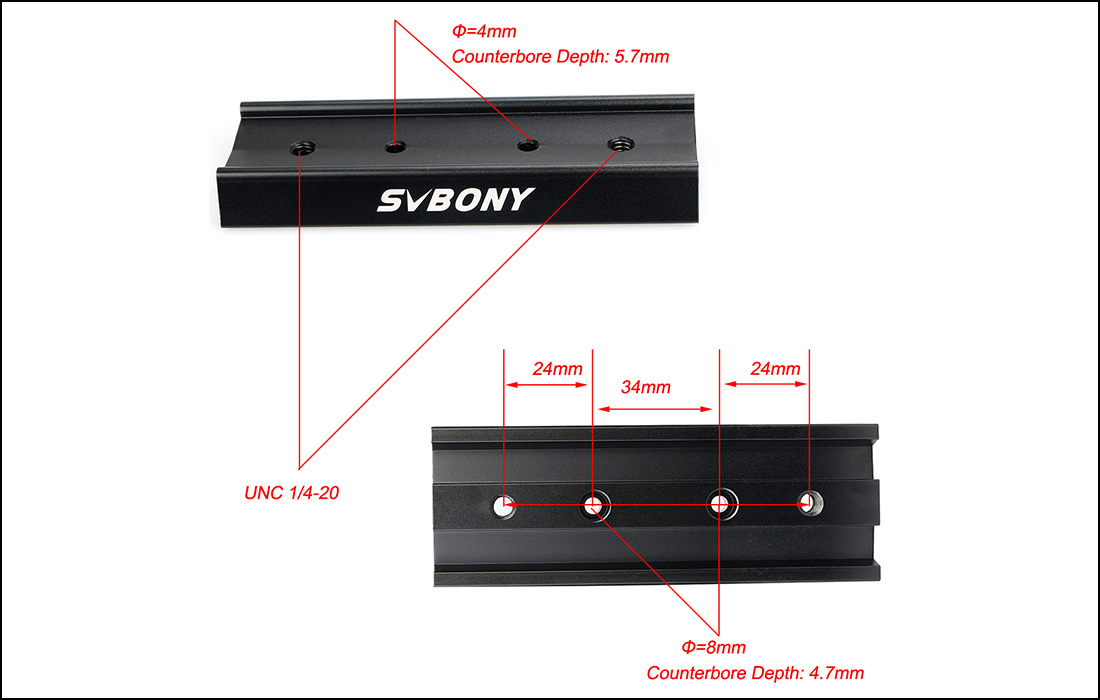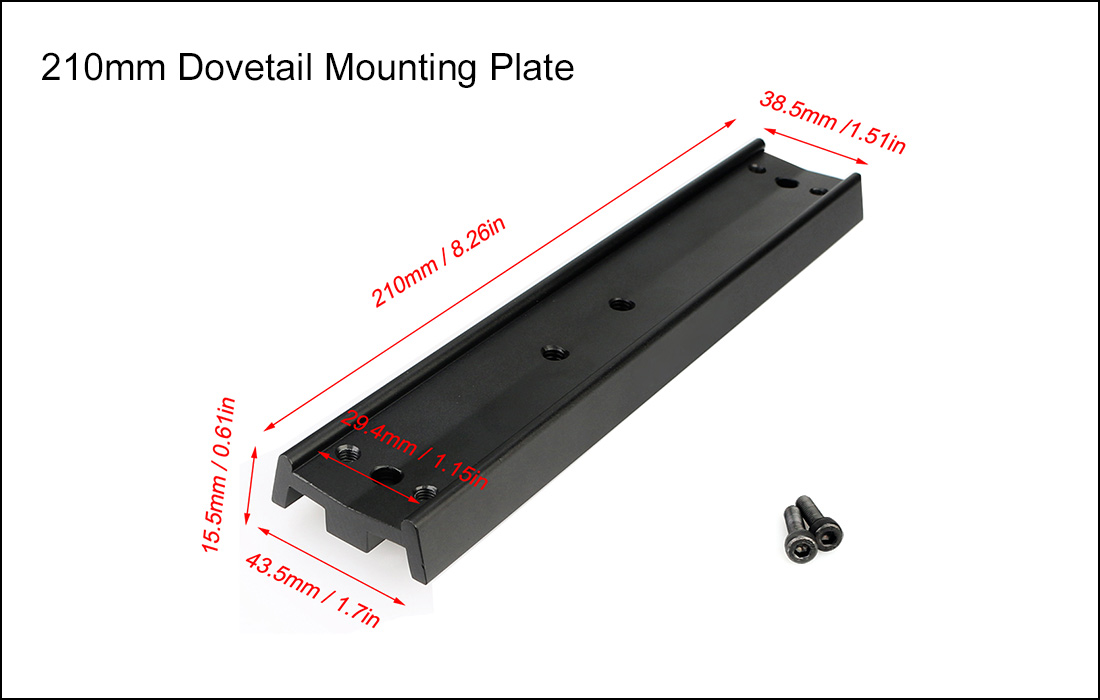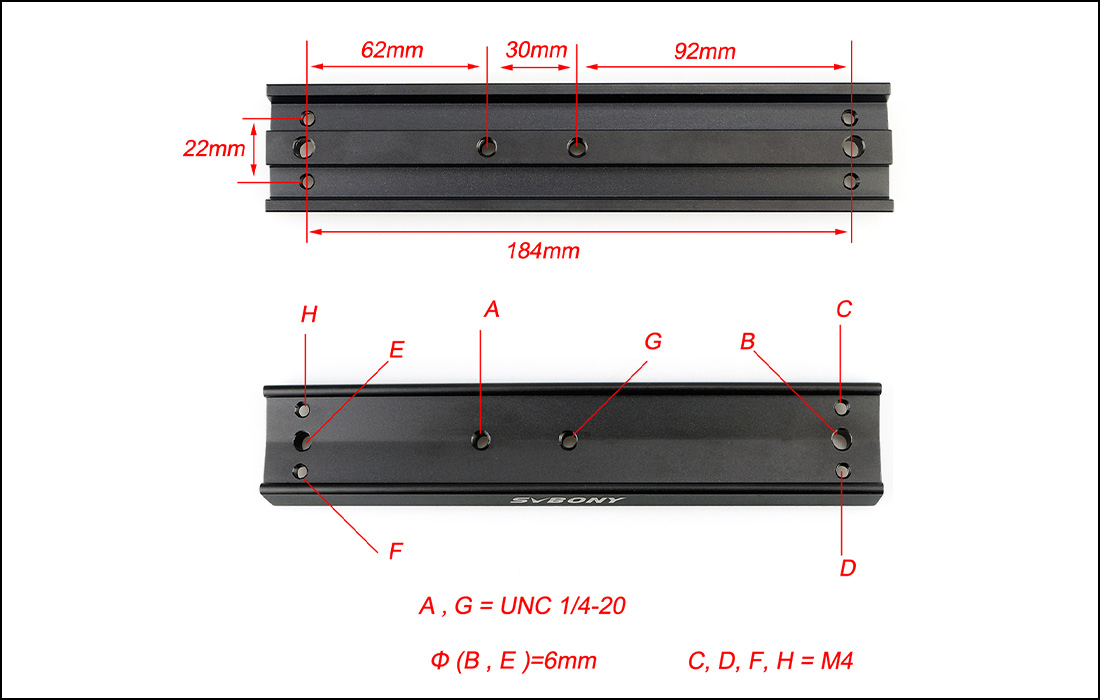 Questions & Answers
Have a Question?
Be the first to ask a question about this product