Description
SVBONY SV222 1.25-inch high-quality 45-degree erecting prism with phase coatings allows for good contrast and bright images. Designed with entirely aluminum, black anodized eyepiece holder, large, chromed thumbscrews, and internally blackened & baffled to prevent internal stray light reflections. 1.25" eyepiece holder comes with anti-marring brass compression ring. SV222 accepts 1.25" eyepieces, fits in 1.25" focusers. Suitable for terrestrial or astronomical use, this diagonal produces a right-side-up, non-reversed image with correct daytime orientation.
The Necessary Tool for Astronomical Observaton
SV222 correct image prism diagonal is 1.25-inch aperture; strong versatility; can be applied to 1.25-inch eyepieces and 1.25-inch astronomical accessories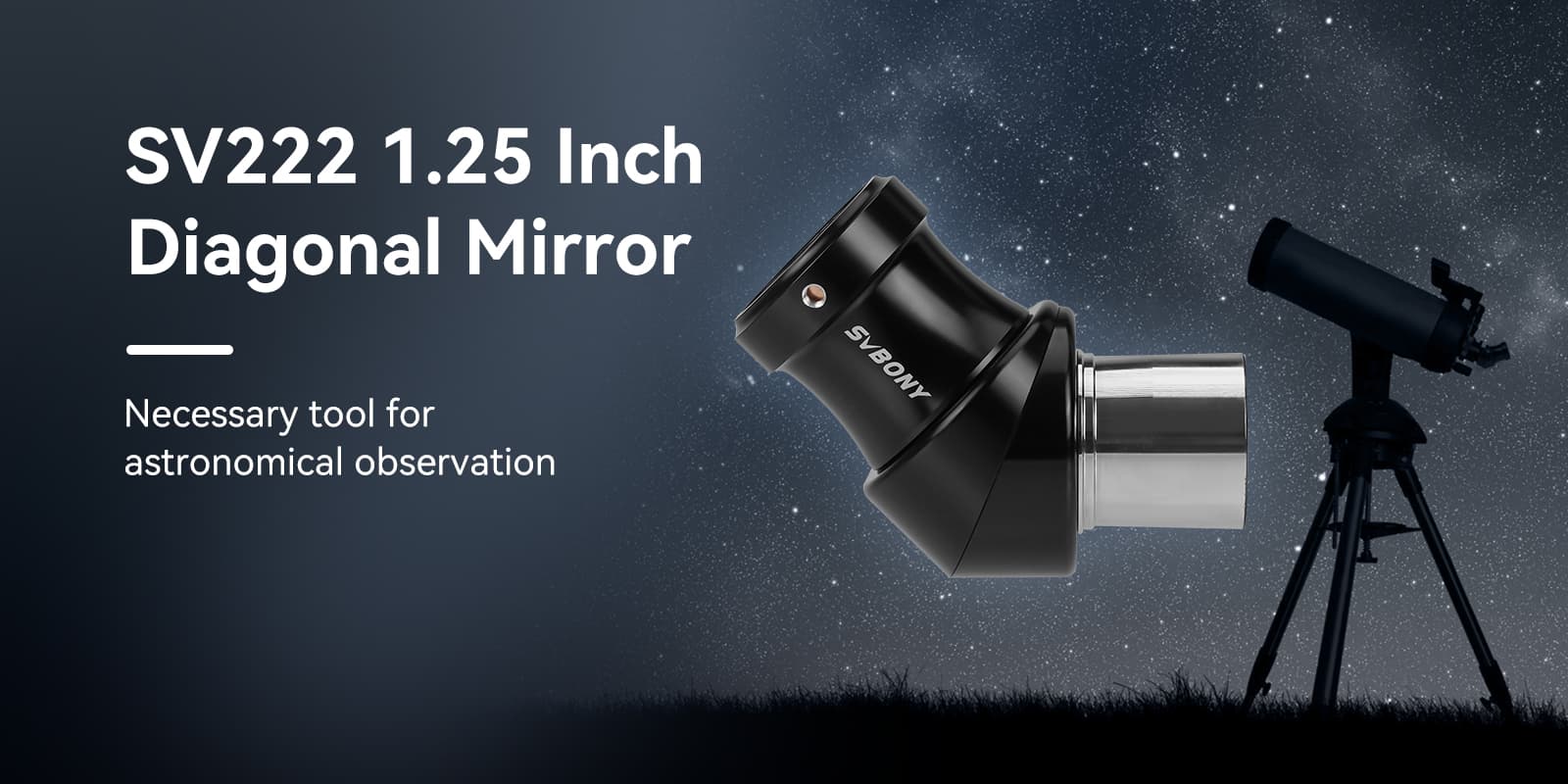 Conntect The Telescope
SV222 1.25 inch diagonal mirror can be applied to planets; visual observation of astronomical scenes such as deep space; suitable for refracting telescopes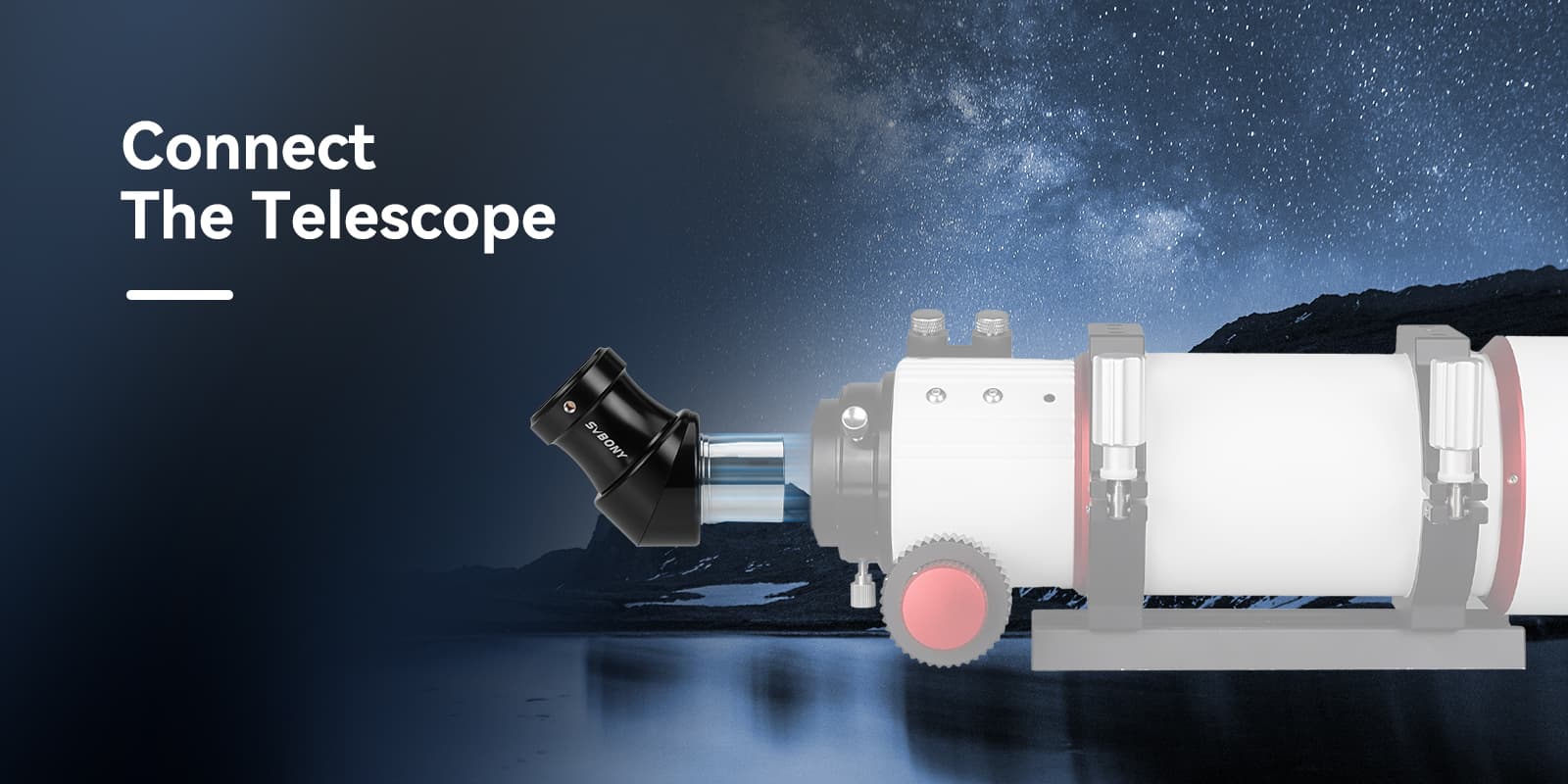 Conntect The Barlow Lens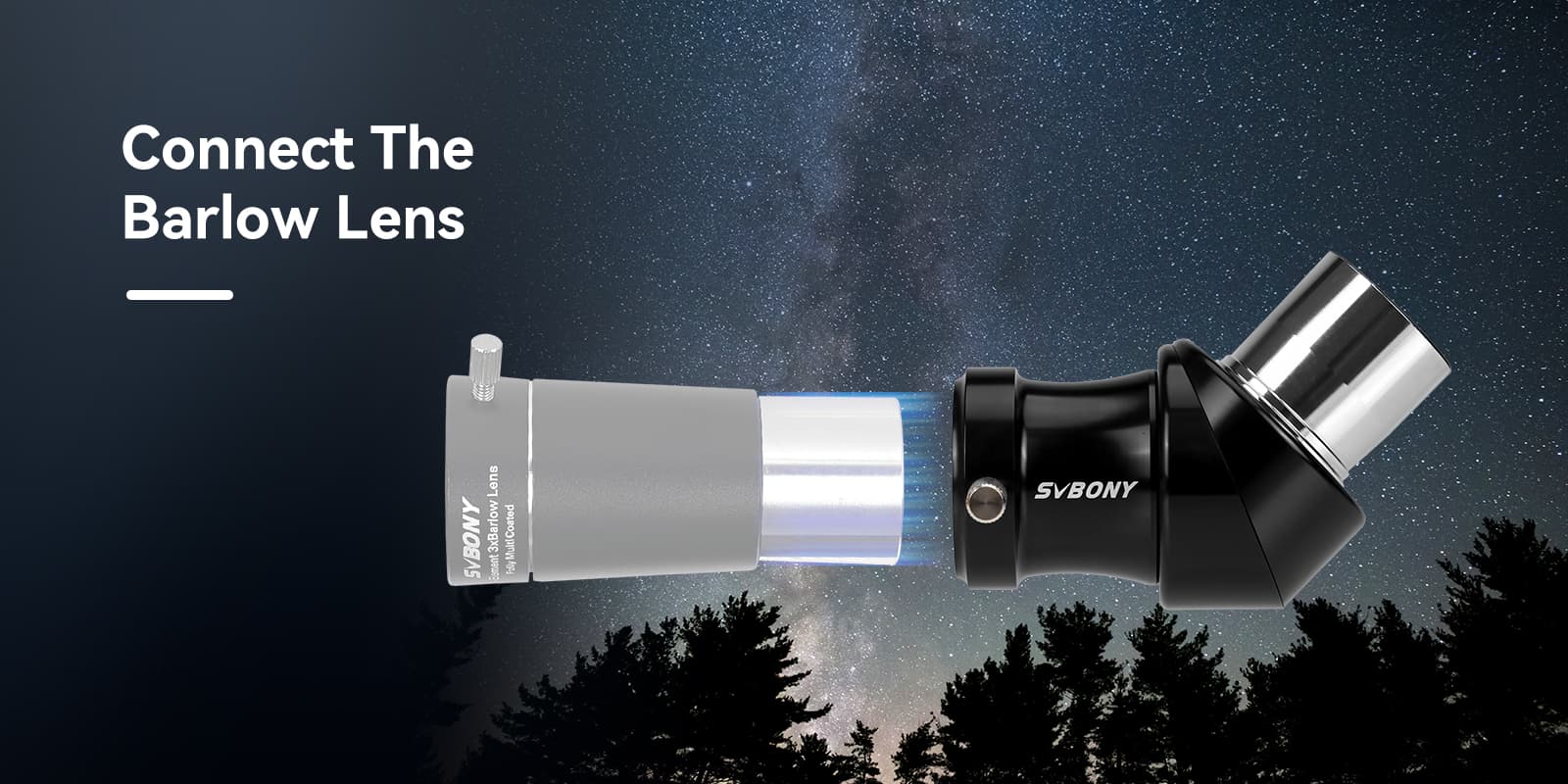 Conntect The Eyepiece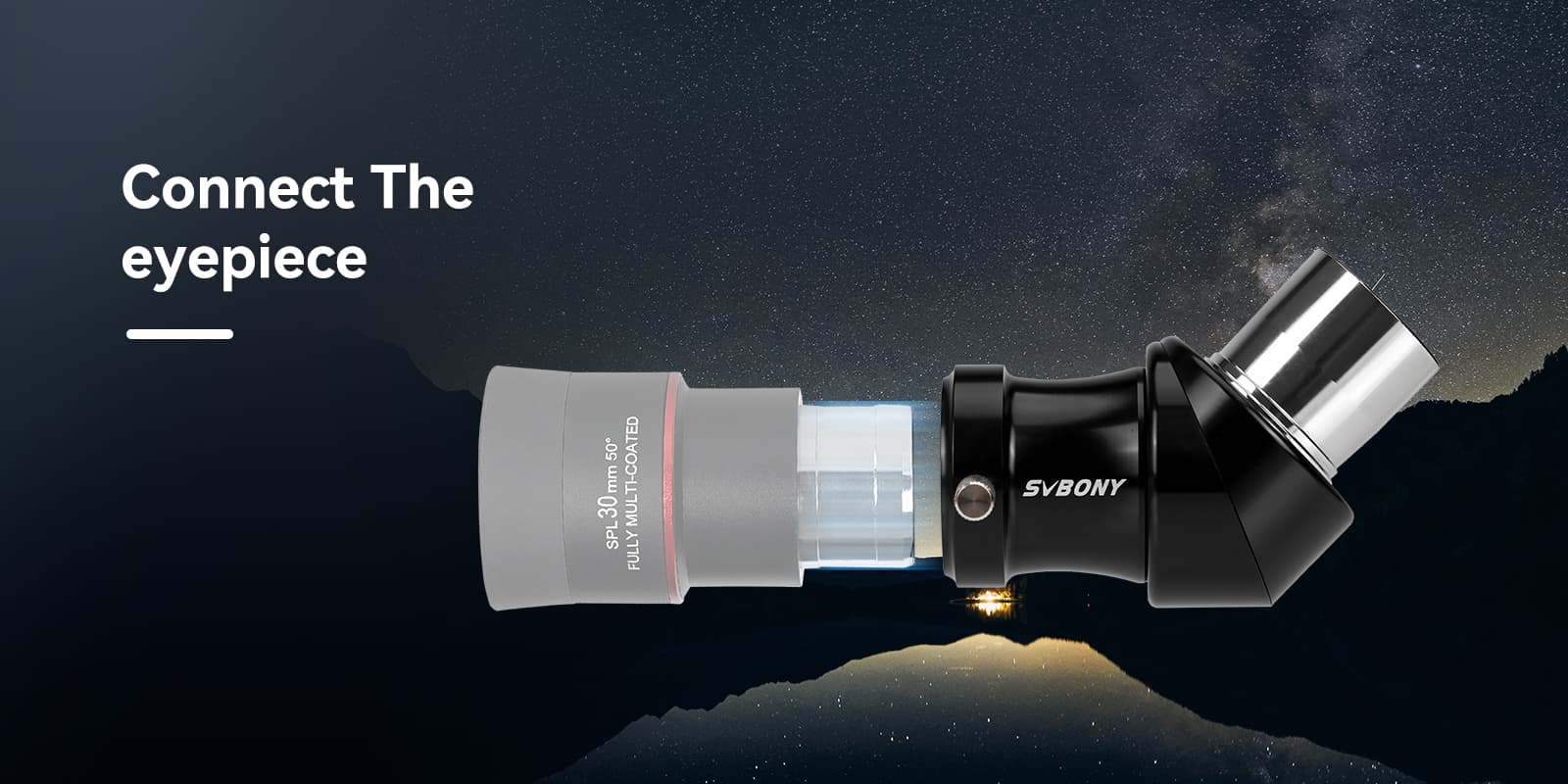 Conntect Telescope Filters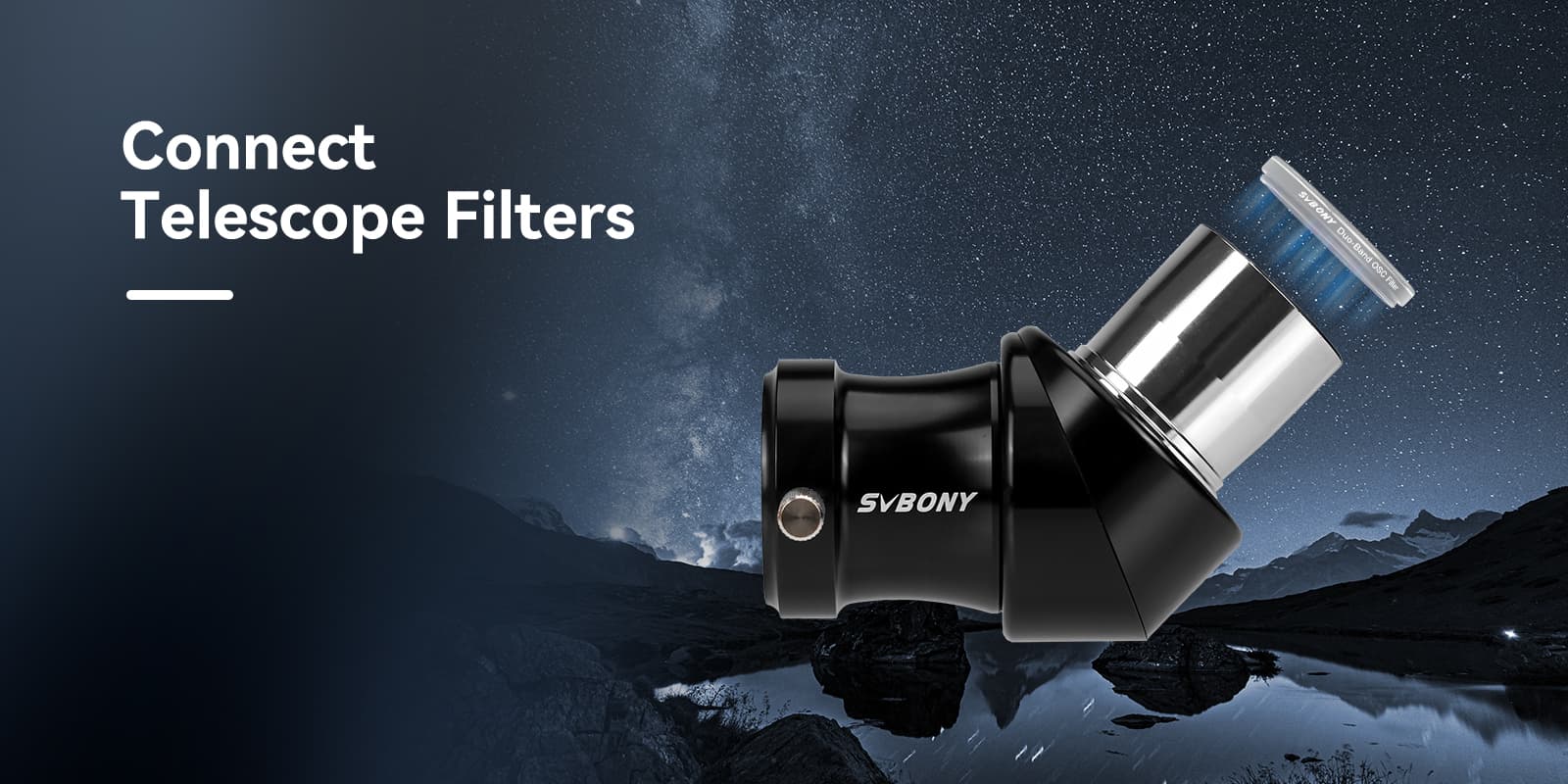 45 Degree Upright Prism
SV222 correct image prism diagonal adopts a 45-degree upright prism; with full multi-layer coating and phase coating; the image contrast is high; the picture is clear and bright.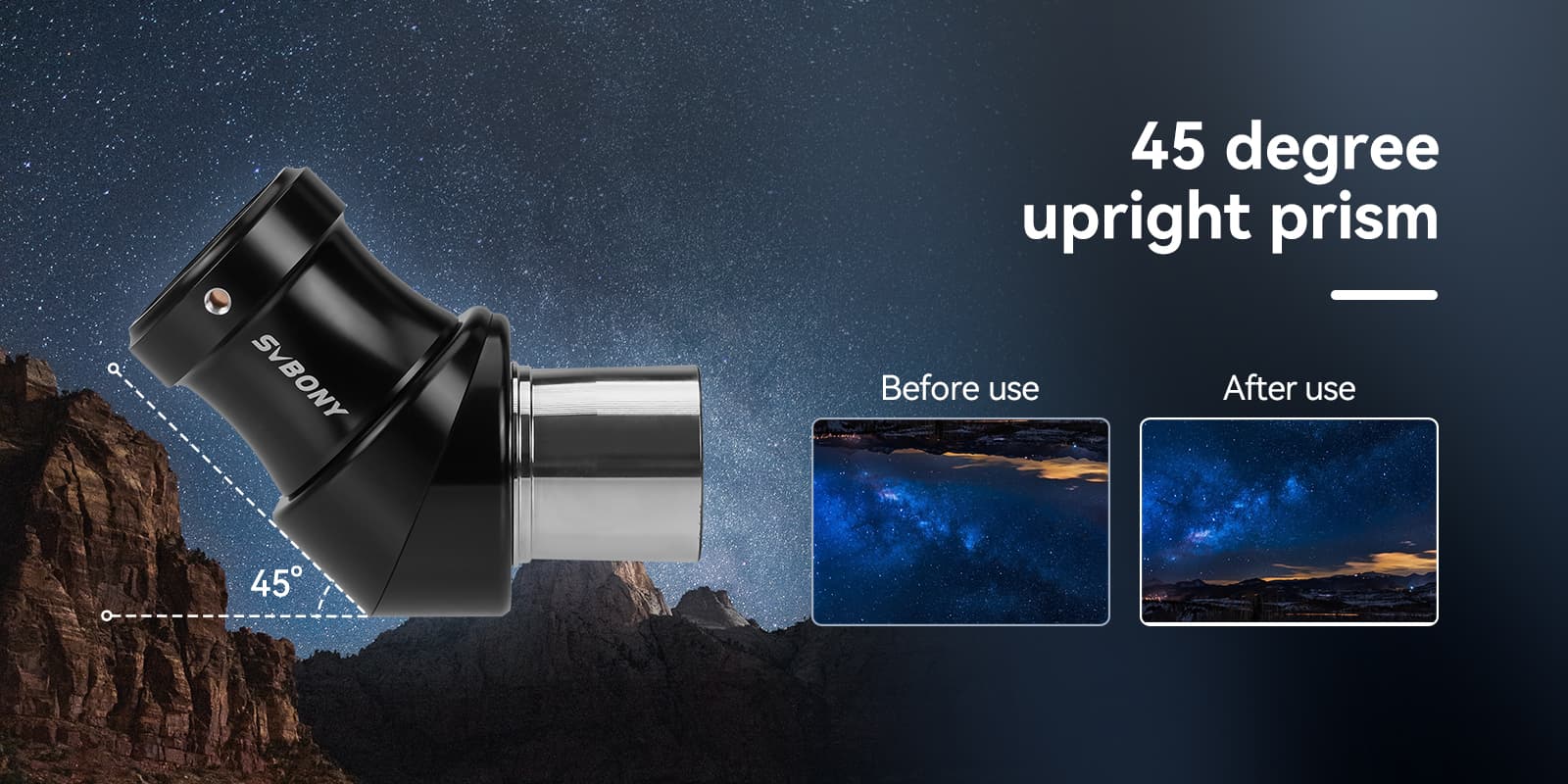 Metal Material
SV222 zenith mirror is made of aluminum alloy metal material; with black anodizing; sturdy and durable.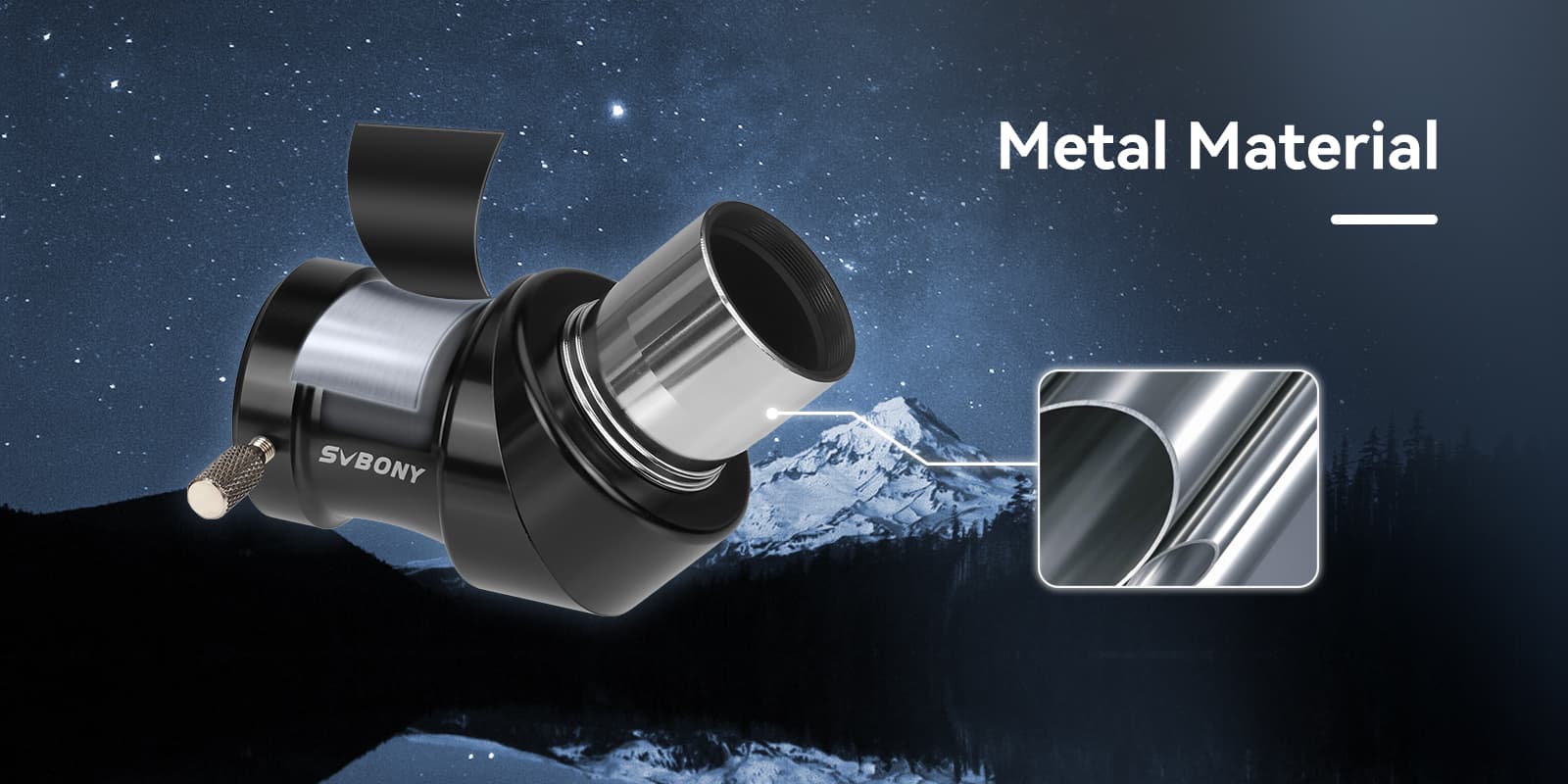 Baffle Design
SVBONY SV222 correct image prism diagonal 45 degree is blackened and baffled inside; it can prevent internal stray light reflection.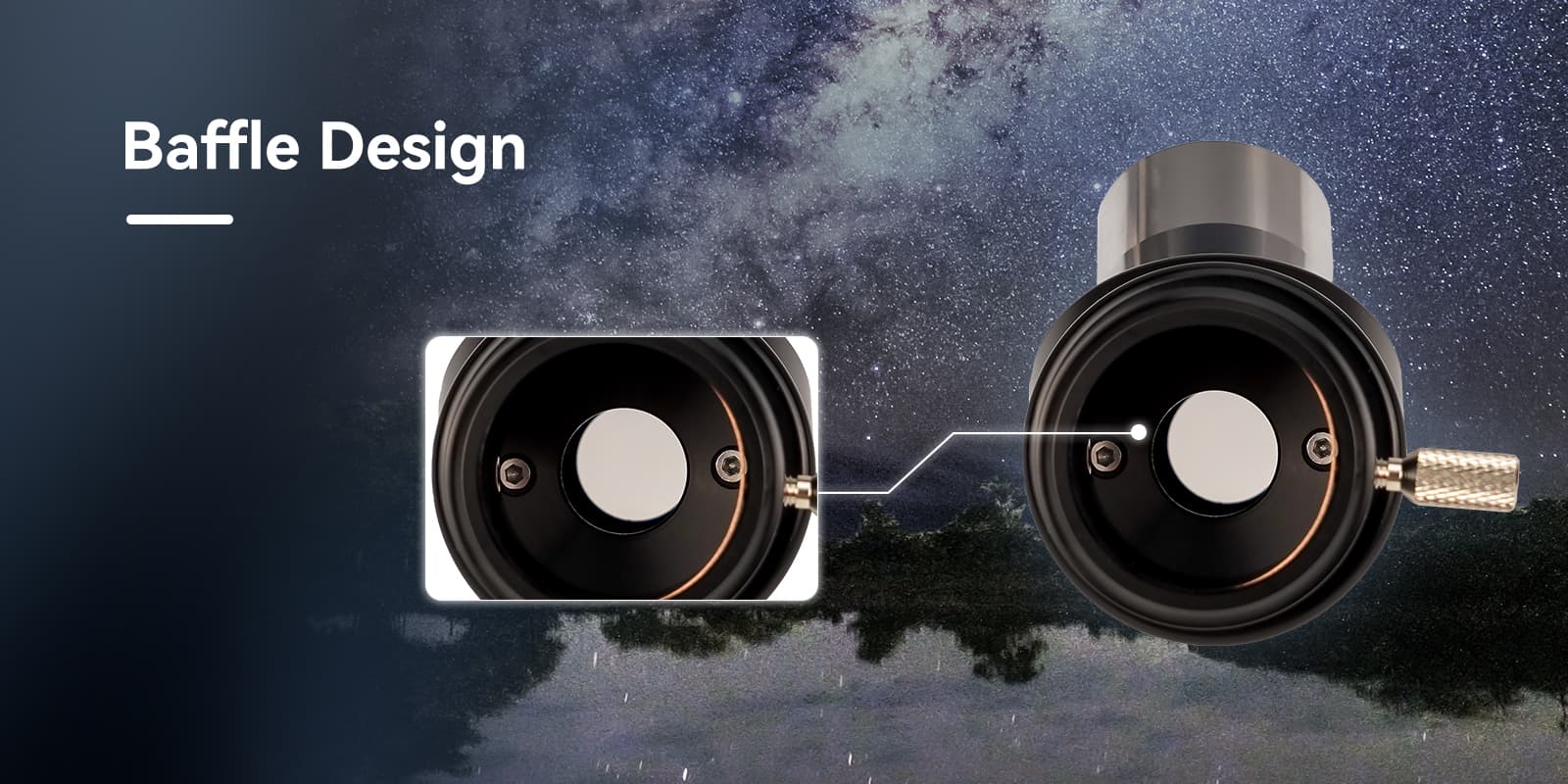 Matting Design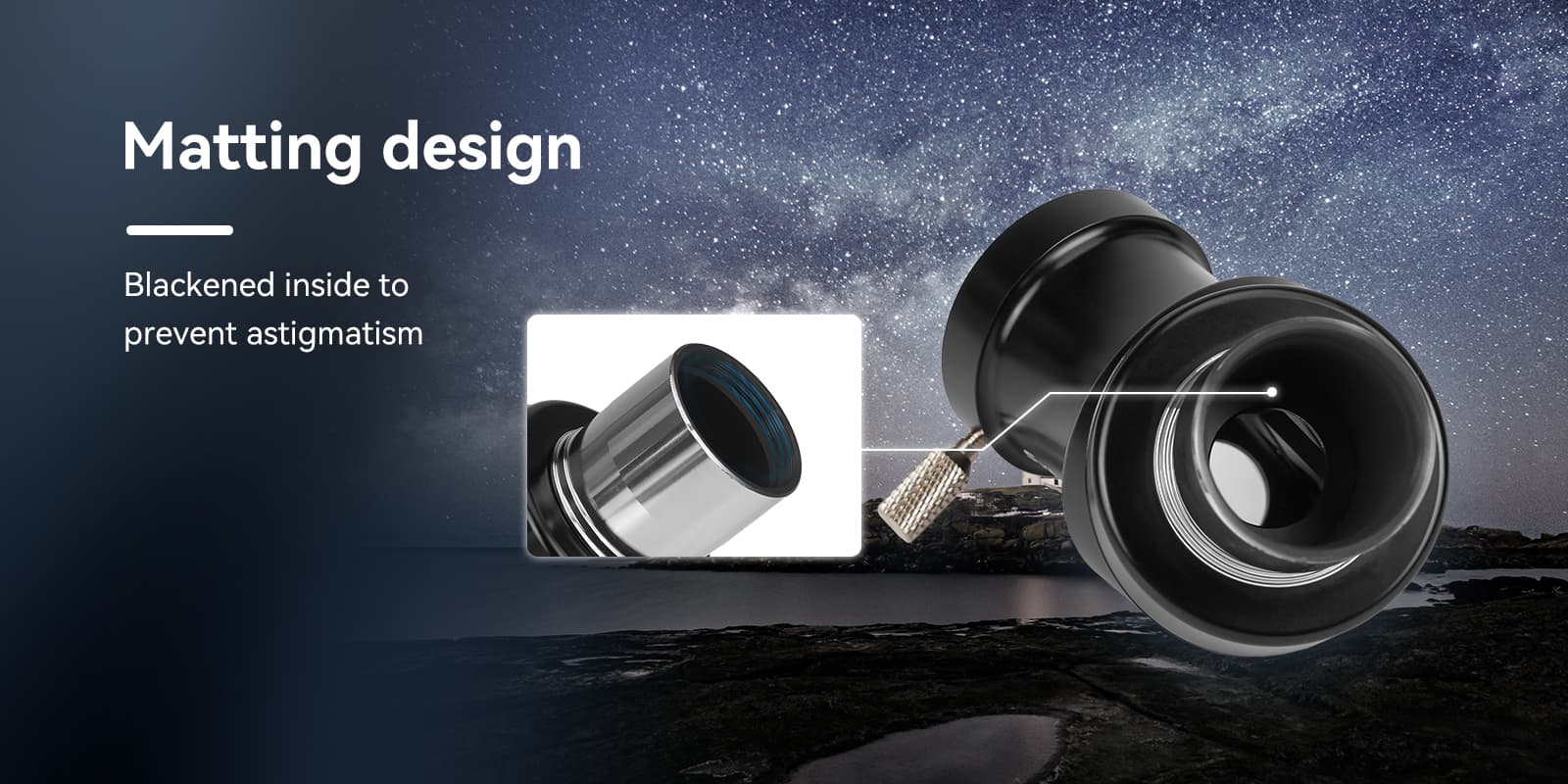 Brass Pressure Ring
SV222 has a brass pressure ring design; it is firmly connected with the eyepiece and does not shake; it will not scratch the eyepiece.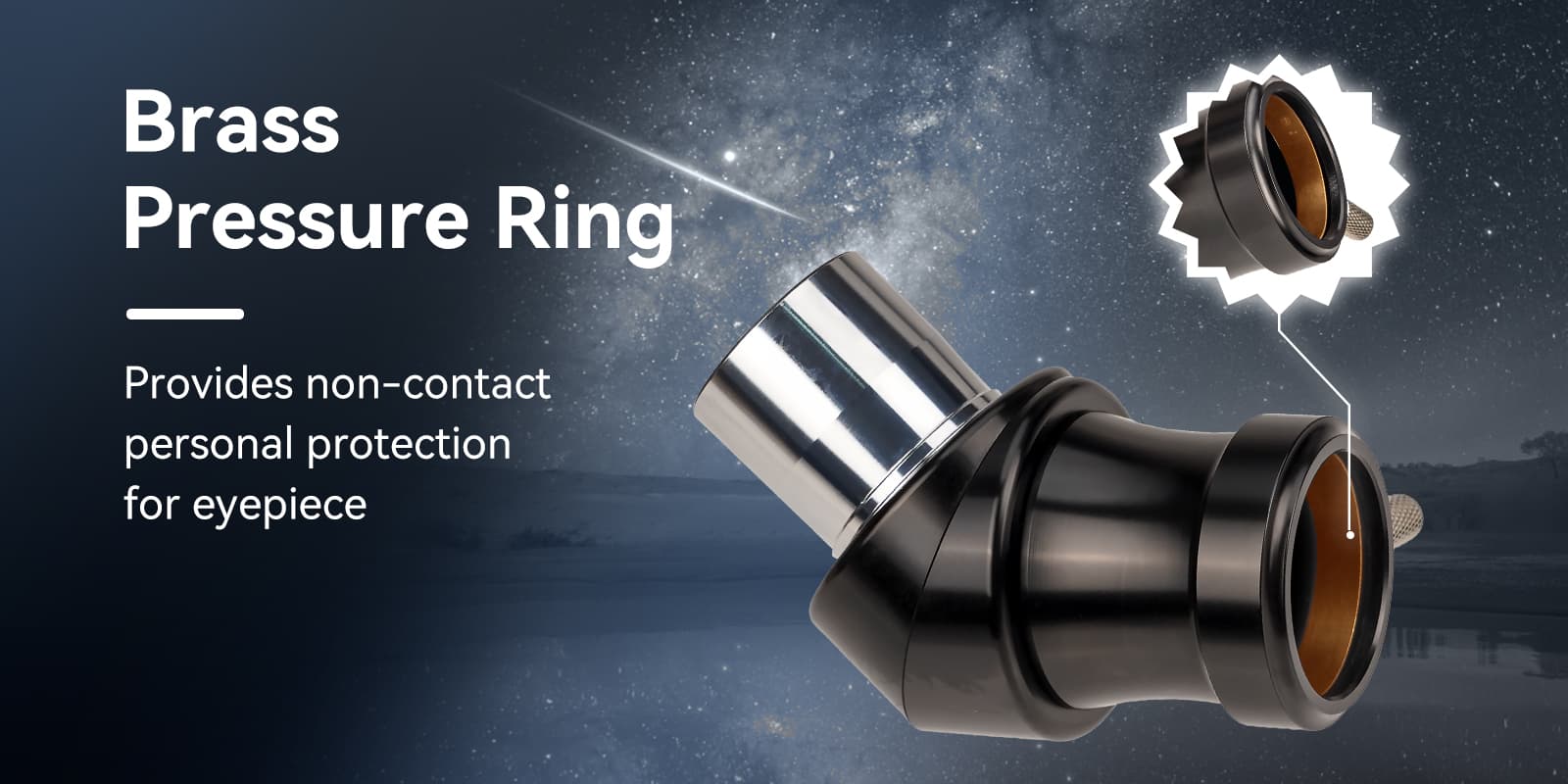 Large Chrome Thumbscrew
SV222 diagonal 45 degree is designed with large chrome thumbscrew; easy to hold; easy to install.