Description
QHY268C Back-Illuminated Color Camera
The QHY268C is a new generation of back-illuminated CMOS cameras with true 16-bit A/D and 3.76um pixels.  This new Sony sensor is an ideal color CMOS sensor exhibiting no amplifer glow. 16-bit A/D gives high resolution sampling of the whole full well range.  Digitizing 0-65535 levels yields a smooth image with continuous gradation of greyscale levels. 

QHYCCD will release the first batch of QHY268C cameras in December, 2019.  Like, the QHY600, this first batch of QHY268C cameras is called the Early Bird Version (QHY268EB-C).  It has both the USB3.0 and 2 x 10Gbit fiber ports but the 2 x 10Gbit fiber is functionally disabled.  It can be enabled in future upgrades.  Besides the QHY268EB-C, there is the QHY268PH-C and QHY268PRO-C. The QHY268PH-C has only the USB3.0 port. The QHY268PRO-C has both USB3.0 and 2X10Gbit fiber port. 

The price of QHY268EB-C is USD2399. The price of QHY268PH-C is USD2099 and the QHY268PRO-C price is TBD. For other different of the PRO version and Photograph version please check QHY600's product page.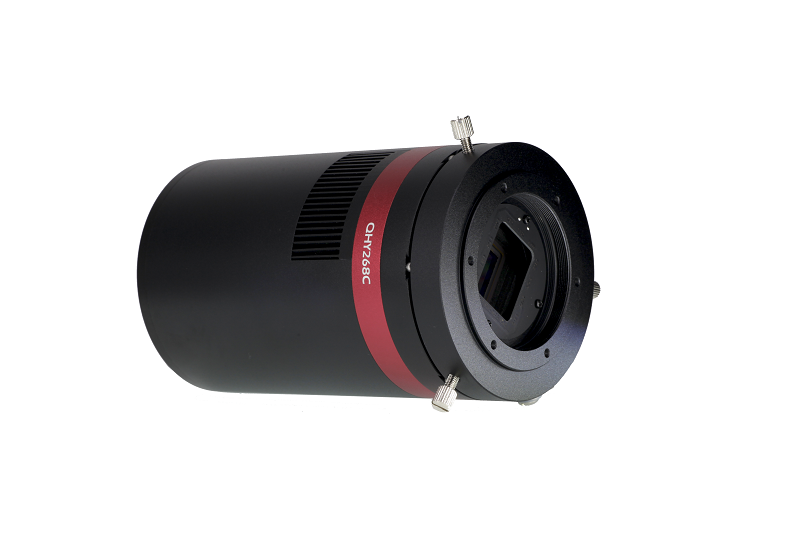 Readout Mode is a new function for new QHY Cameras. Different Readout Mode have different driver timing etc and causes the different performance results. Each readout mode has its advantage and disadvantages. QHY600 currently has three readout modes. And in future QHYCCD may add more modes. The Readout mode currently supported by QHY ASCOM Camera Driver and SharpCAP software and the N.I.N.A software. You can find the list box in the software.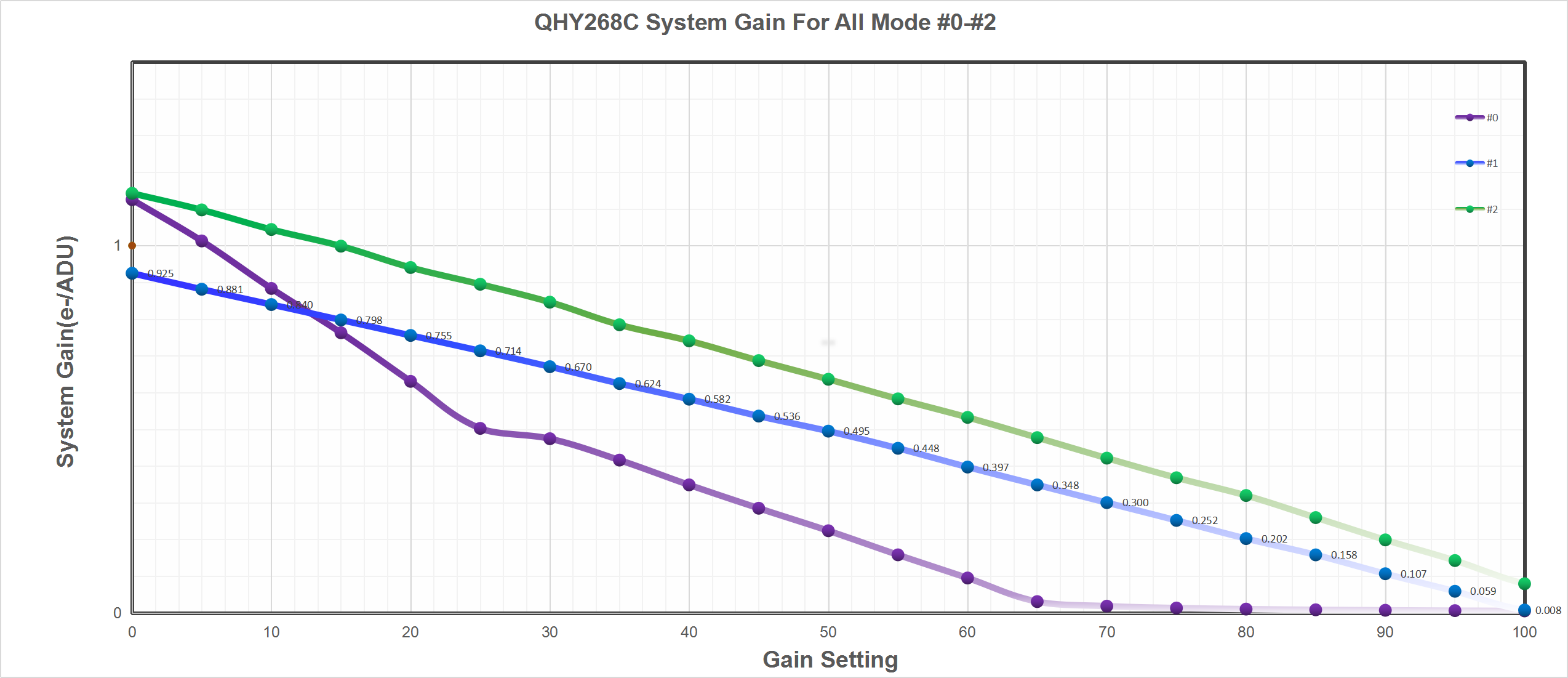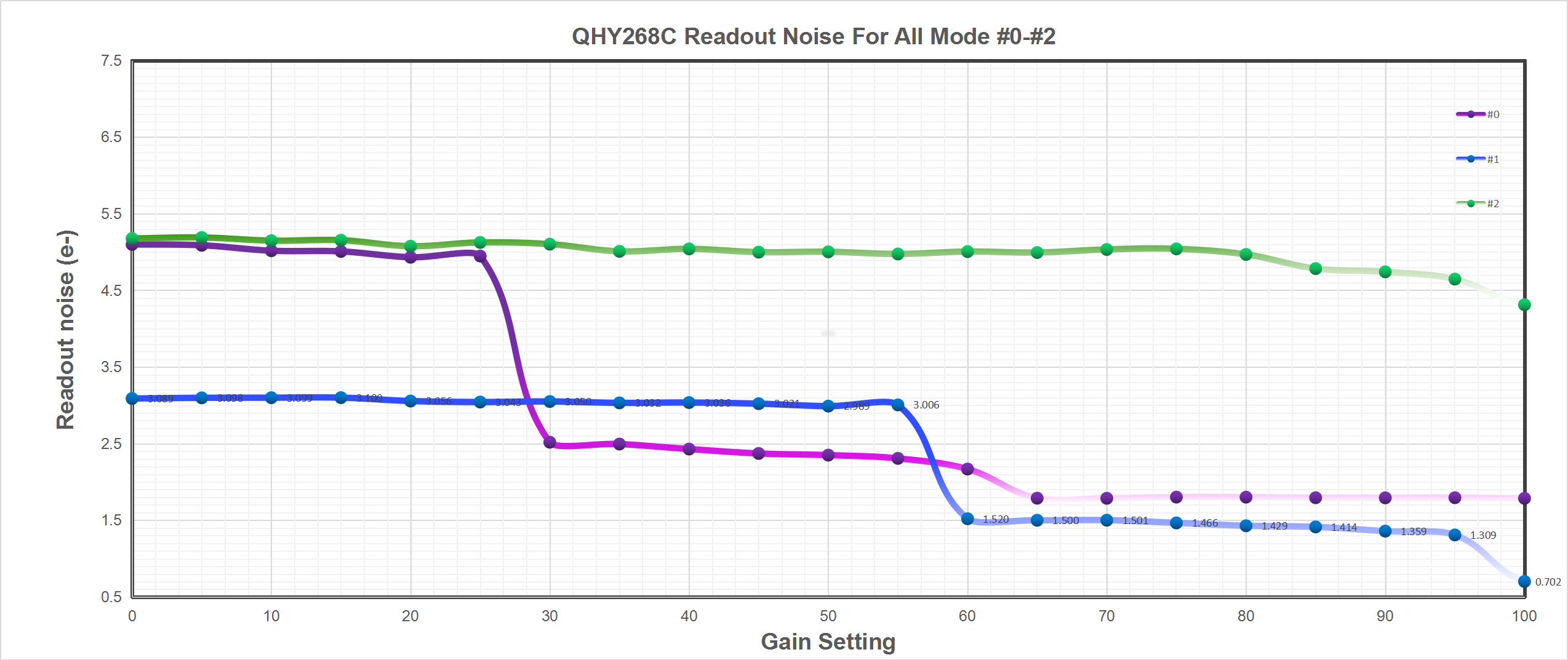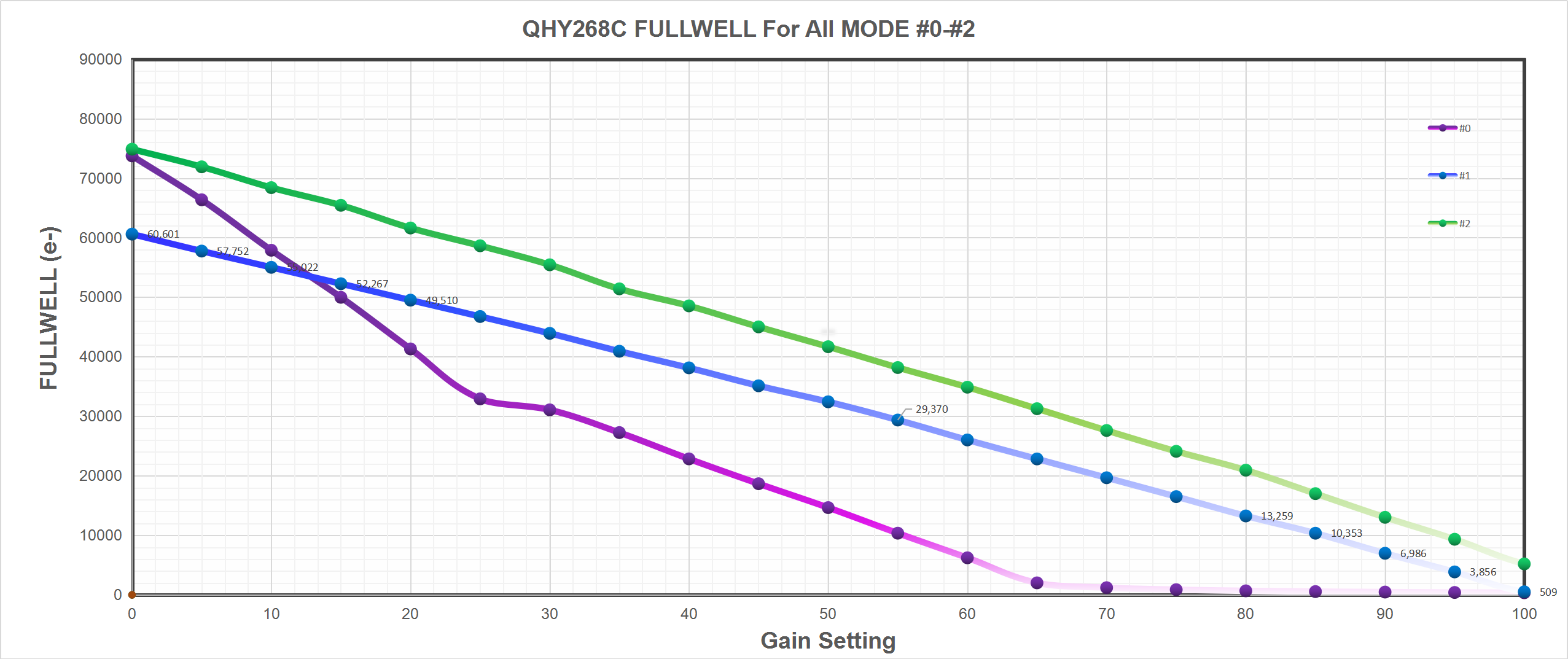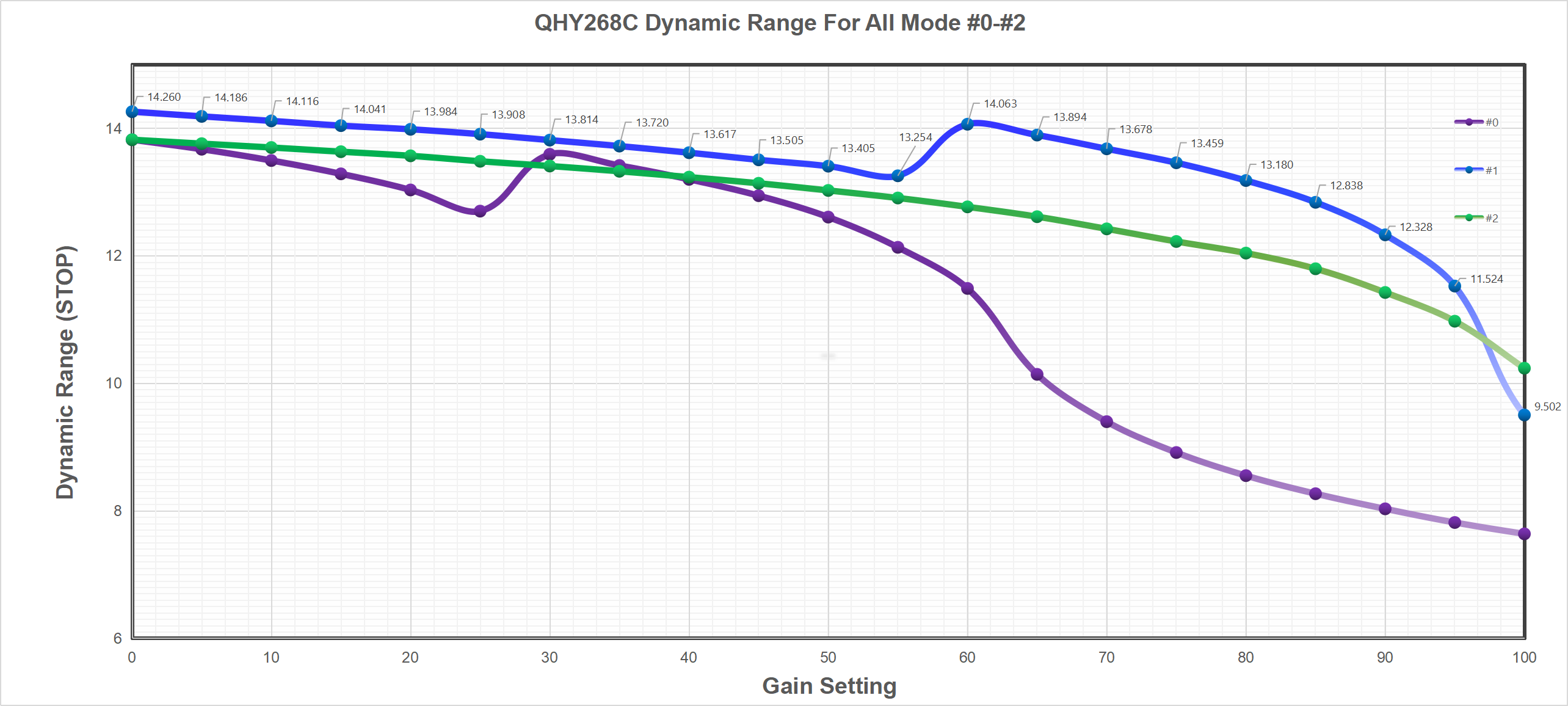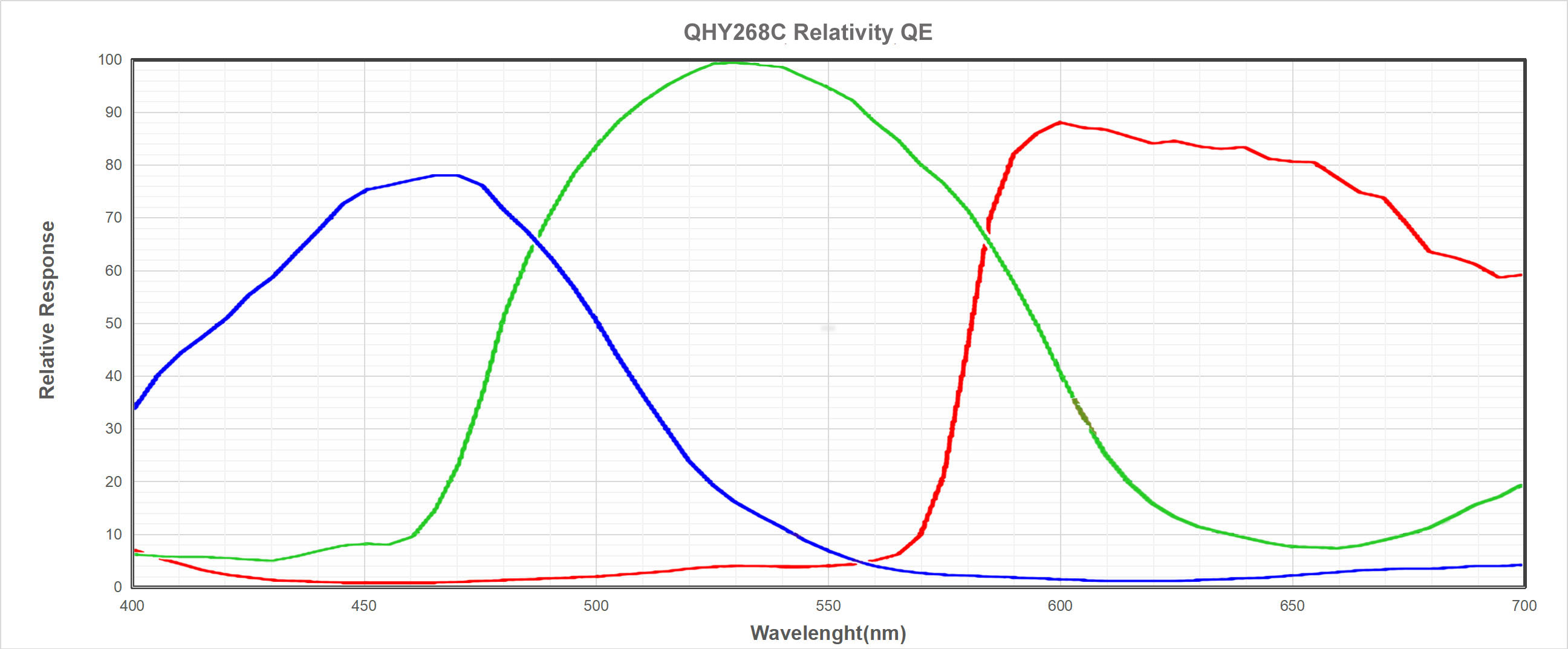 QHY268PH-C      (PhotoGrapic Version)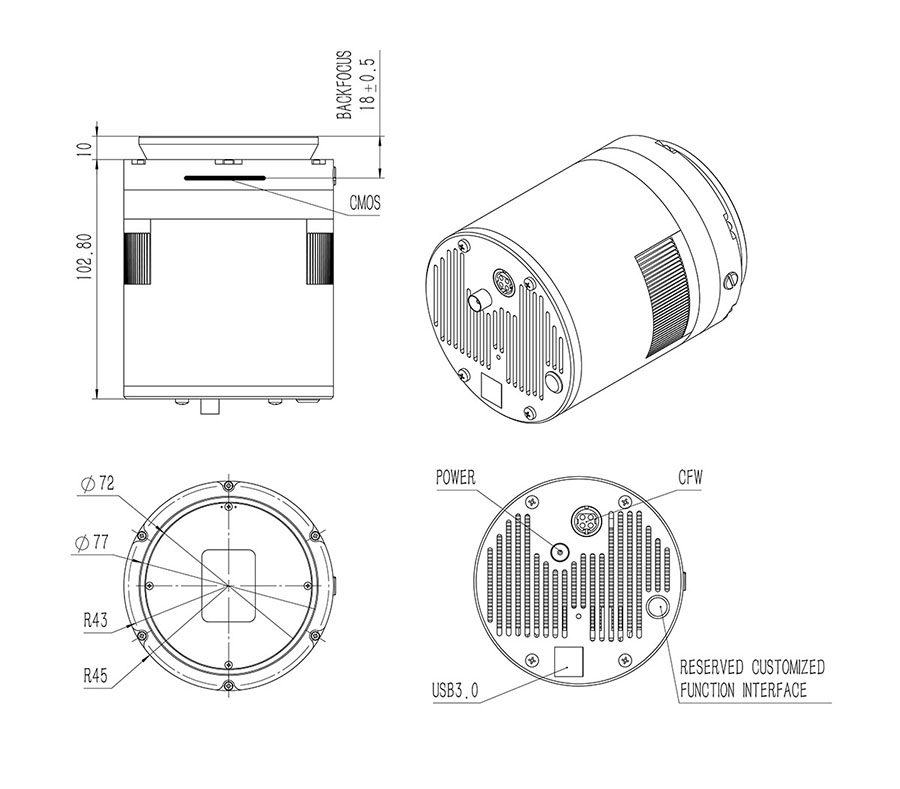 QHY268EB-C      (Early Bird Verson)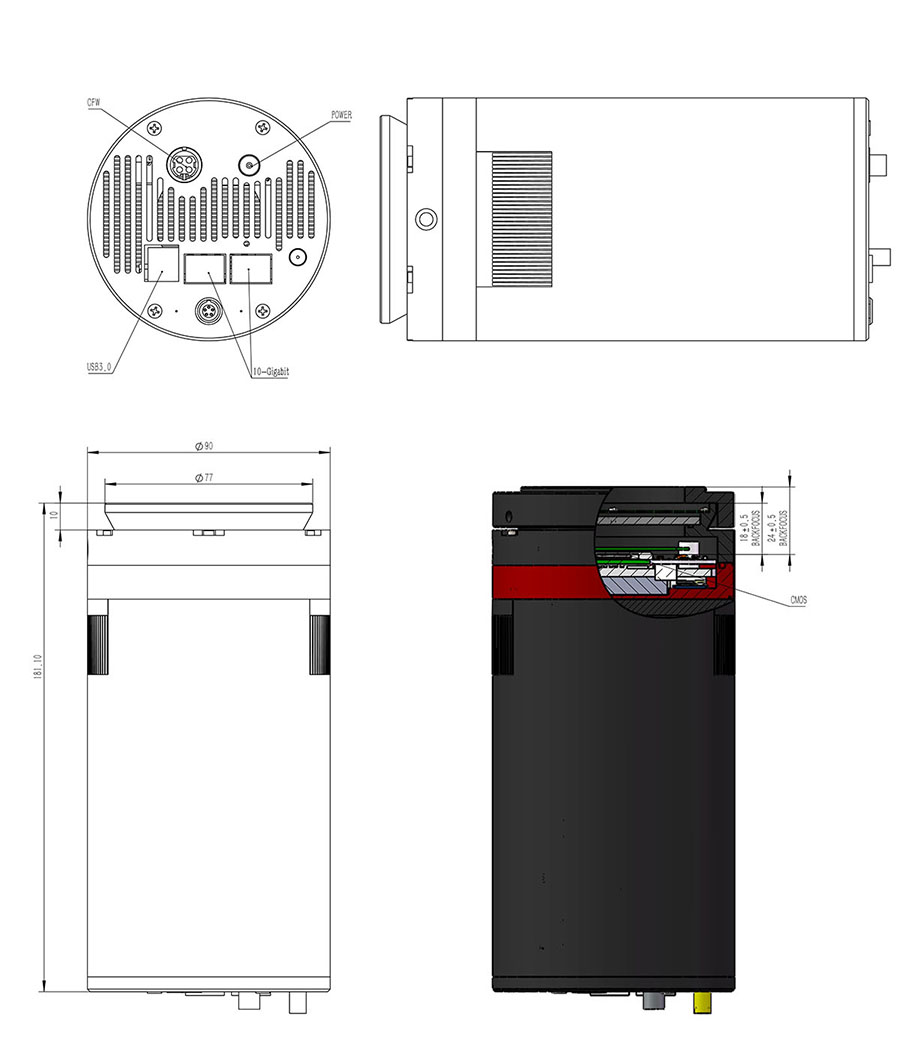 User's review of QHY268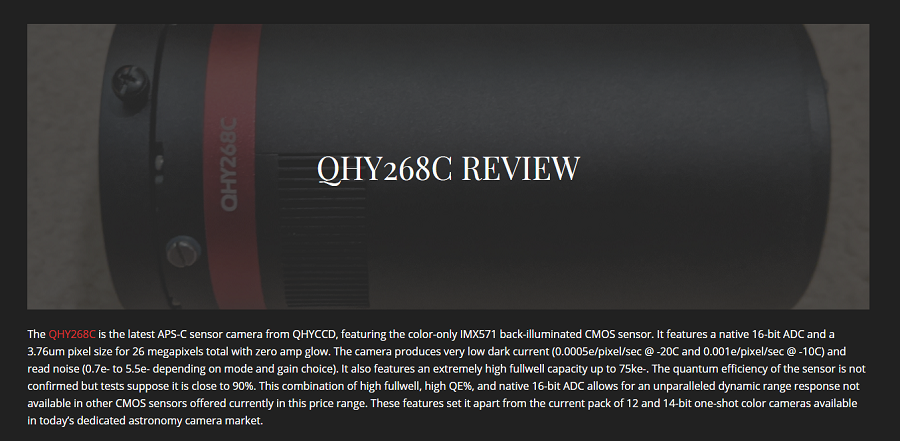 From Jarrett Trezzo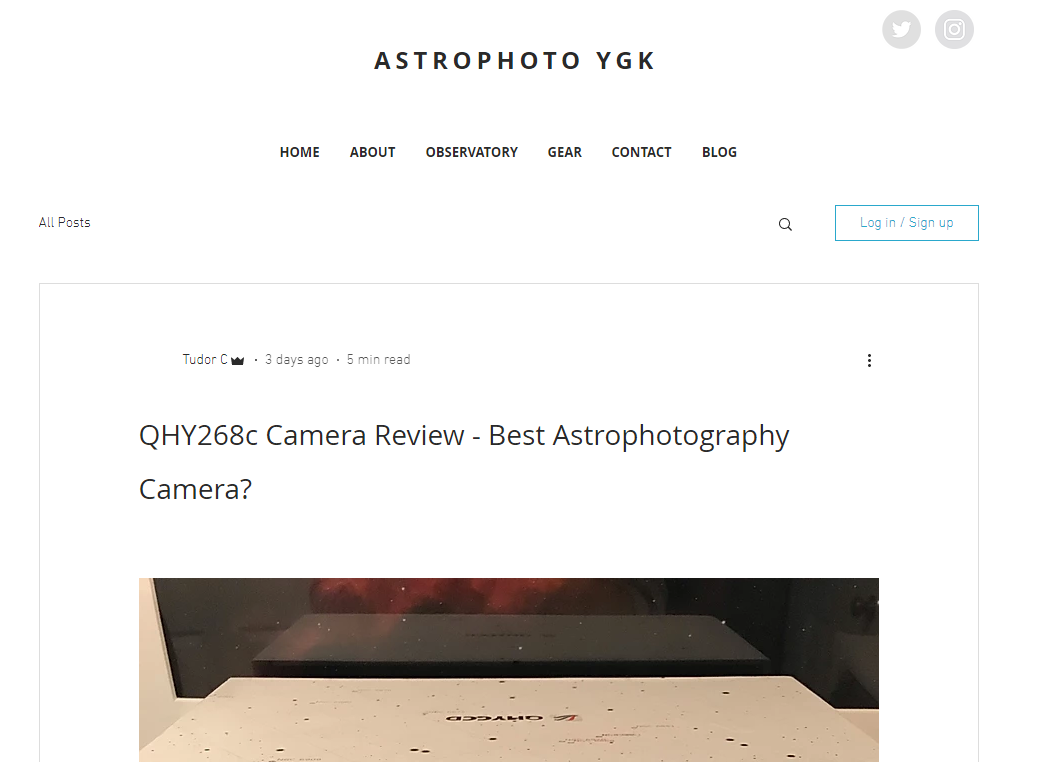 From Tudor Chibacu
https://www.astrophotoygk.com/post/qhy268c-camera-review-best-astrophotography-camera?fbclid=IwAR23mba5XtdXxHEfusMo_cvkCLw6hkWjHRuN6LyULDNtzQnr7qopI65HRWU
Sample Images of QHY268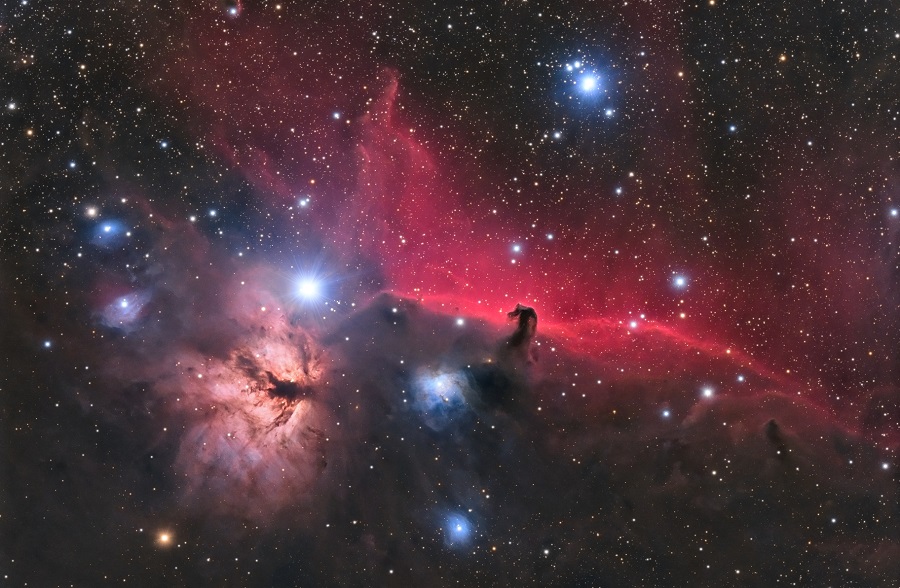 IC 434 HORSEHEAD NEBULA
By Jarrett Trezzo
Telescopes: Celestron Rowe-Ackermann Schmidt Astrograph 11″
M42 GREAT ORION NEBULA
By Jarrett Trezzo
Telescopes: Celestron Rowe-Ackermann Schmidt Astrograph 11″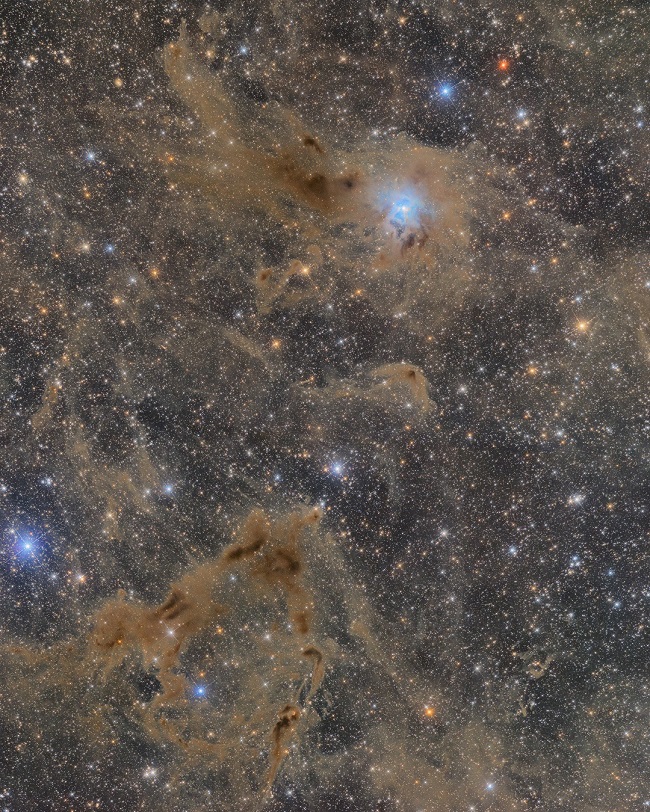 NGC7023
 Sharpstar 150 2.8 HNT, QHY268C, Ayton iOptron CEM70,
two stitching, 301 * 300s, cumulative exposure 25.1 hours
APT shooting, PI post, PS drawing
Specifications
QHY268C MEDIUM FORMAT SCIENTIFIC CMOS CAMERA SPECIFICATIONS

Model

QHY268PH-C      (PhotoGrapic Version)
QHY268EB-C      (Early Bird Verson)
QHY268PRO-C   (Professional Version)

Image Sensor

SONY APS-C CMOS Sensor IMX571

Sensor Type

Back Illuminated (BSI)

Pixel Size

3.76um x 3.76um

Color / Mono Version

Only Color Version Avaliable

Sensor Surface Glass

Multi Layer AR coating

6280*4210 (includes the optically black area and overscan area)

51ke- (More than 75ke- in extended full well mode)

Native 16-bit (0-65535 greyscale) A/D

Full Frame Rate

USB3.0 Port:
Full Resolution  6.8FPS  @8BIT         6FPS @16BIT
2048lines         13.6FPS  @8BIT     11.5FPS@16BIT
1080lines         25.4FPS  @8BIT     19.5FPS@16BIT
768lines           35FPS     @8BIT        25FPS@16BIT
480lines           50FPS     @8BIT        34FPS@16BIT

Read Noise

0.7e- High Gain, 3.5e- Low Gain
(2.7e- to 5.5e- in extended full well mode)

Dark Current

0.0005e/pixel/sec @ -20C        0.001e/pixel/sec @ -10C

Zero Amplifer Glow

Yes

Exposure Time Range

30us - 3600sec

Firmware/FPGA upgrade 

Fully Support. via Camera USB port

Non-volatile memory / On camera storage

Build-in total 64MByte Flash Memory. 10MBytes user-accessible space for stellar ROI frames for analysis for exoplanet investigation, occultations, atmospheric seeing measurements, focus, optical analysis, etc. Supports 100*100 image x 500 frames; 50*50 image x 4000frames; 25*25 image x 16000 frames; 10*10 image x 250000 frames .

Shutter Type

Electronic Shutter

Computer Interface

USB 3.0 

Built-in Image Buffer

1GByte/2GByte DDR3 Memory

Dual Stage TEC cooler(-35C below ambient)

 M54/0.75

Optic Window Type

 AR+AR High Quality Multi-Layer Anti-Reflection Coating

Early Bird Version:980

g
PhotoGraphic Version:980g
Pofessional Version:780g
Similar and Related Products