Description
Narrowband OIII filter is designed for nebula observation allowing 18nm bandwidth of light centered on a wavelength of 500nm through, which corresponds to OIII emission lines, and reducing the transmission of certain wavelengths of light, specifically those produced by artificial light including mercury vapor, and both high and low pressure sodium vapor lights and the unwanted natural light caused by neutral oxygen emission in our atmosphere.
The Svbony narrowband OIII filter is suitable for visual observation on most emission nebulae, planetary nebulae and supernovae.
It's suitable for viewing bright nebulae like the M42 Orion Nebula in heavy light pollution.
Best to be used with a large aperture telescope under clear and dark viewing conditions with good seeing.
Narrowband filters do not eliminate the effects of light pollution or increase the object's brightness. In many cases, they increase the contrast between nebula and night sky, not brightening the nebula.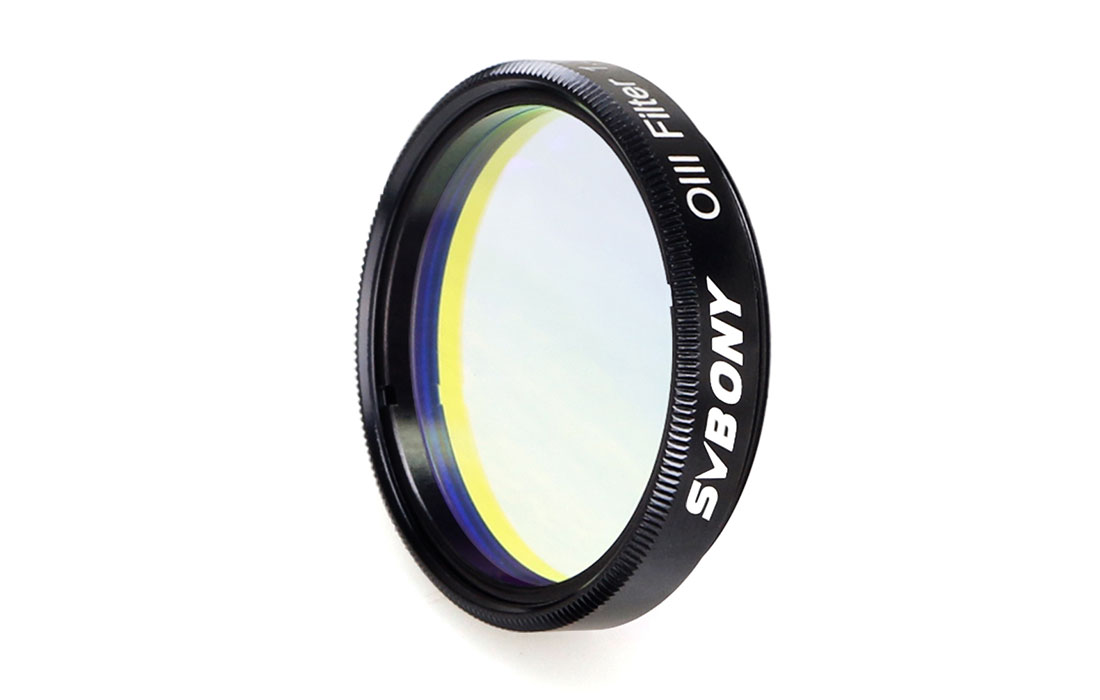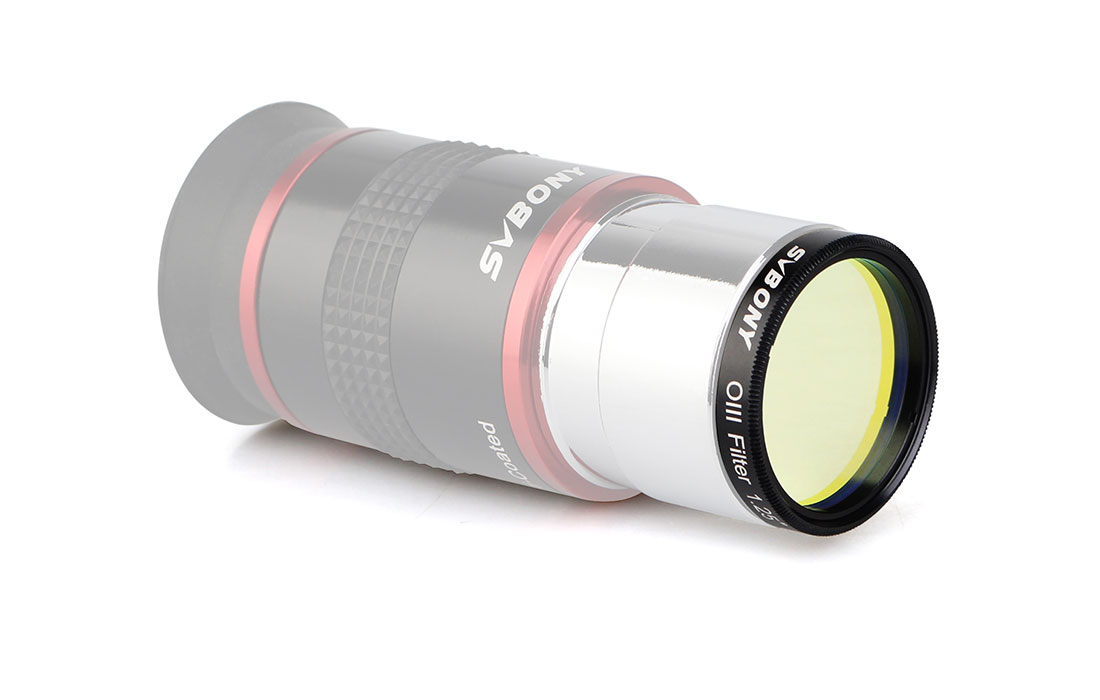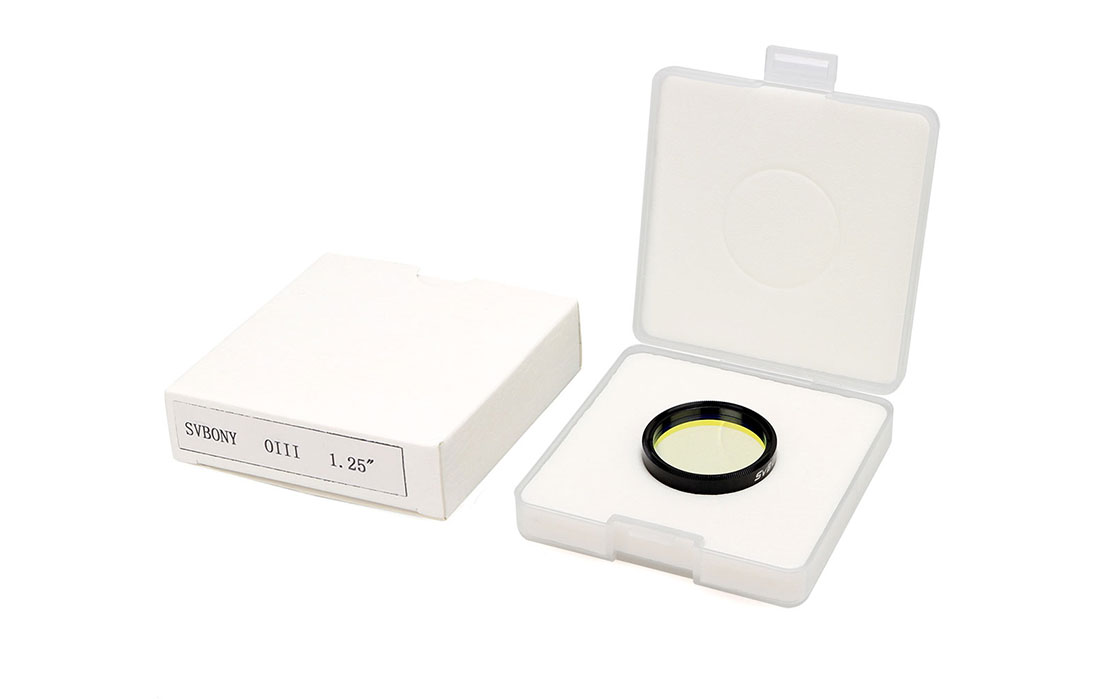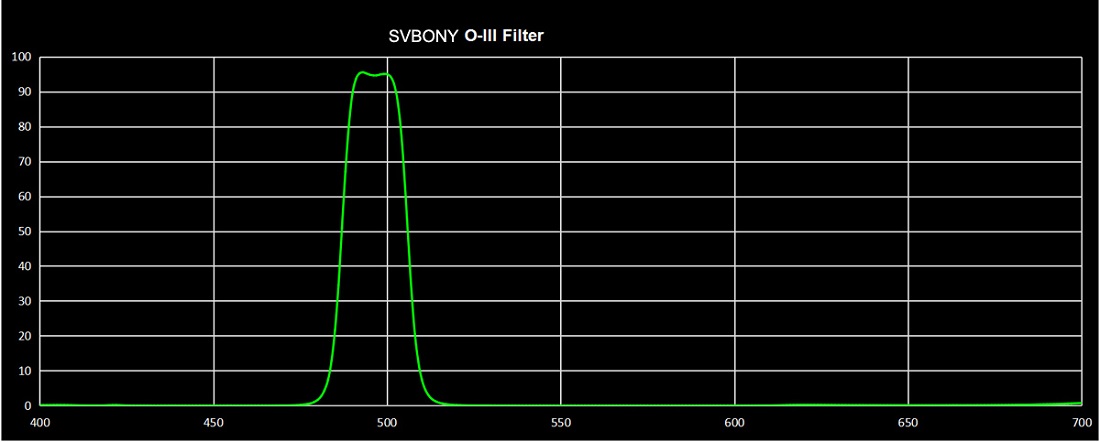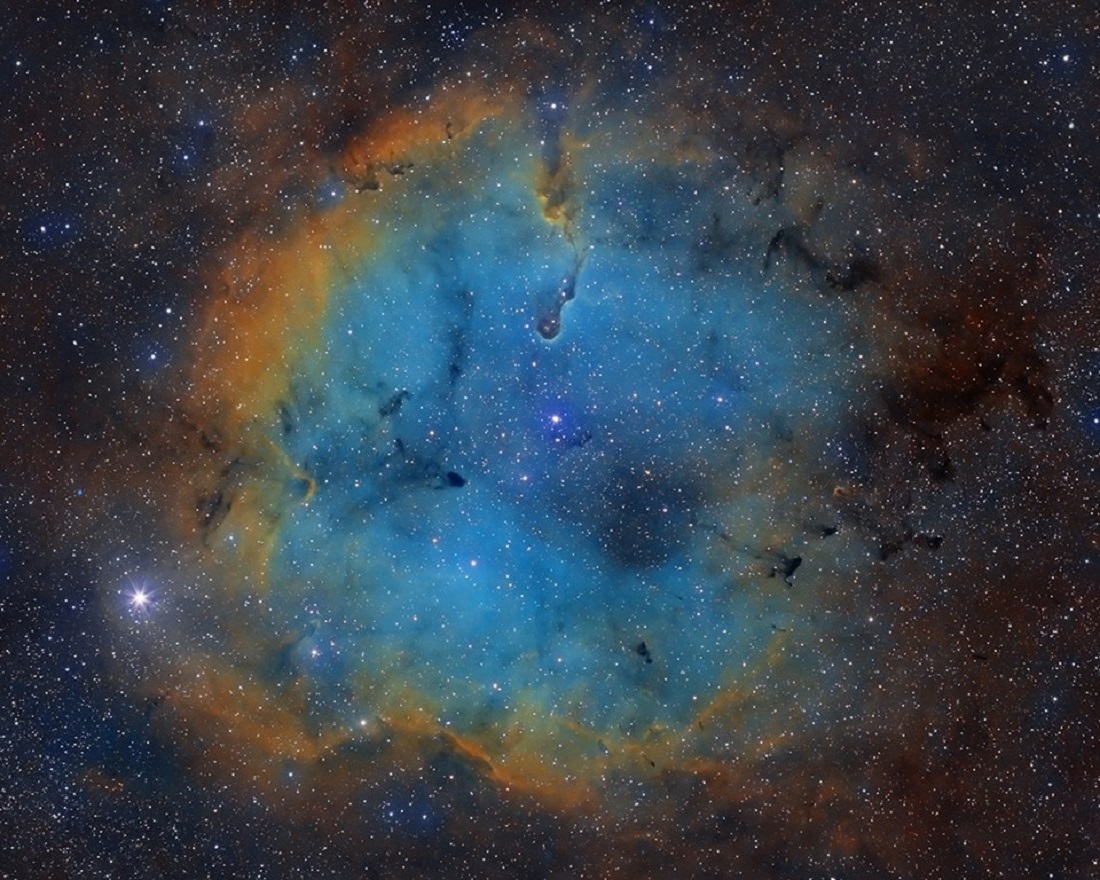 Specifications
| | |
| --- | --- |
| Model | F9186A |
| Size | 1.25'' 18nm O-III |
| Blocking area | 400-700nm |
| Transmittance | 90% at 495.9nm and 500.7nm |
| FWHM | 18±2nm |
| Thickness | 1.85mm |
| Diameter | 1.25 inch |
| | |
| --- | --- |
| Model  | F9186B |
| Size | 1.25'' 18nm O-III |
| Blocking area | 400-700nm |
| Transmittance | 90% at 495.9nm and 500.7nm |
| FWHM | 18±2nm |
| Thickness | 1.85mm |
| Diameter | 2 inch |